Spring 2018 at Helsinki Contemporary
11.12.2017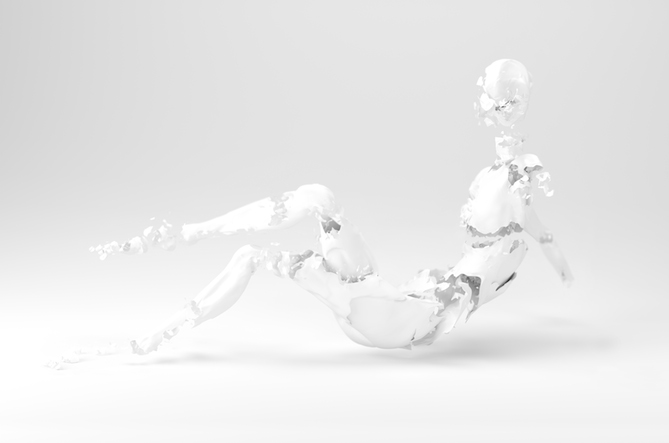 Image: Ville Andersson, Contemplation (2017)


Helsinki Contemporary is pleased to begin the new year 2018 with exhibitions by Ville Andersson, Miikka Vaskola, Rauha Mäkilä, Roland Persson, Olli Piippo and John Kørner. The photographs, drawings, paintings, and sculptures of these six distinguished artists speak to us with both, the topical issues they address, as well as their material solutions.

Ville Andersson 12.1.–4.2.
Miikka Vaskola 9.2.–4.3.
Rauha Mäkilä 9.3.–1.4.
Roland Persson 6.–29.4.
Olli Piippo 4.–27.5.
John Kørner 1.6.–8.7.

Read about the highlights of the Gallery artists' exhibitions elsewhere in the end of this page.


VILLE ANDERSSON
12.1.–4.2.

Ville Andersson's new works move between organic and inorganic, from motion to static. The artist utilises different techniques from painting to photography and builds links between different themes. The name of the exhibition I can't go on. I will go on. is an adaptation of the last tragicomic words of Samuel Beckett's novel The Unnamable. The words can be regarded as a mantra of human perseverance.

Along with the exhibition, a catalogue of Andersson's recent production will be published together with the Finnish Institute in Germany. After the exhibition at Helsinki Contemporary, Andersson's new works will be shown in a solo exhibitions at the Institute in Berlin from 9 March to 25 May and later the same year at LOKO Gallery in Tokyo. Andersson is one of the artists selected for the Artist-in-Residence program at The Watermill Center for 2018. He will be staying and working at Watermill in March-April.

Ville Andersson (b.1986) is a versatile artist, both in his use of different media and in his variety of styles and themes. His series comprise, among others, photographs, drawings, paintings, installations and texts. In 2015 he was named the Young Artist of the Year in Finland, one of the biggest and best known Finnish art awards. He had two solo museum exhibitions the same year. Andersson has exhibited actively, including at: EMMA – Espoo Museum of Modern Art; National Art Center, Tokyo; Vitraria Glass + A Museum, Venice; Museum Weserburg, Bremen; The Centre for photography, Stockholm; FOMU – Fotomuseum, Antwerp.

MIIKKA VASKOLA
9.2.–4.3.

The traditions of portrait and landscape painting are the starting point for Miikka Vaskola's new works. The name of his solo show, Beyond, refers to images that reveal more than meets the eye. Questions of identity and the diversity of existence are of interest to Vaskola, whose new series Oneself as Another reminds us of the effect of the surrounding environment on our narratives. In Vaskola's captivating works, paintings are drawn with ink, charcoal and chalk on and through the surface of the canvas. The viewer also finds a different image when looking at the paintings through a camera as a negative. Along with the exhibition, a catalogue presenting Vaskola's work in the recent years will be published.

Miikka Vaskola (born 1975) is known for his monumental paintings, combining abstract landscapes and figurative elements. The upcoming exhibition is the first solo show after his extensive retrospective exhibition at Turku Art Museum in 2016. Vaskola's works have recently been seen in 2017 at Market Art Fair in Stockholm and Triumph Gallery in Moscow. He is taking part in the group exhibition No Ordinary Moments at EMMA – Espoo Museum of Modern Art from 11 April 2018 to January 6, 2019. He is one of the artists currently taking part in the group exhibition Classics with WSOY at Helsinki Contemporary (until 17 December).

RAUHA MÄKILÄ
9.3.–1.4.

Rauha Mäkilä's awaited solo exhibition brings to the gallery space the artist's colourful and vibrant paintings that picture everyday moments and a world of childish play. Innocence and playfulness find alongside them the less apparent side of everyday life, which also involves confrontation and contradictions. Mäkilä's new works reflect on the world through the artist's characteristic visual imagery. She responds to the world's ruthlessness with art, and to cruelty with beauty.

The works of Rauha Mäkilä (born 1980) have been presented in Finland and internationally, at e.g. Munch Gallery in New York; Kemper Museum of Contemporary Art, Kansas City; EMMA – Espoo Museum of Modern Art; Gallery Thomassen, Gothenburg; and Landskrona Museum, Sweden. Mäkilä is one of the artists currently taking part in the group exhibition Classics with WSOY at Helsinki Contemporary (until 17 December).

ROLAND PERSSON
6.–29.4.

The Swedish sculptor Roland Persson is known especially for his painted silicone sculptures and numerous public commissions that he casts on plants and stuffed animals. In his new works, Persson explores the organic language of the flora. The gallery space will be dominated by an installation along with a series of drawings. Persson's works were first seen in Helsinki Contemporary at the joint exhibition Animal Farm with German artist Marlon Wobst in the autumn of 2016. The upcoming exhibition is his solo debut at the Gallery.

Roland Persson (b. 1963) lives and works in Stockholm. His works have been exhibited in the Nordic countries, Europe, Russia and Asia. In Finland, Persson's works were seen at the Amos Anderson Art Museum's joint exhibition with Andreas Eriksson in 2012 and at Helsinki Contemporary in 2016. Persson has made numerous public works in Sweden, such as Untitled in the Umedalen Sculpture Park, and most recently, Rinnande mönster in the city of Örebro. In Finland, his works can be found in the collections of the Amos Anderson Art Museum and the Saastamoinen Foundation, as well as numerous international collections.

OLLI PIIPPO
4.–27.5.

The new paintings by Olli Piippo focus on material experiments and the study of the faint interaction between colour and light. The exhibition features a series of monochromatic paintings that take inspiration from the traditions of abstract painting and minimalism. Piippo paints delicate gestures and transitions of light and shadow while pondering on the essence of painting at its most subtle. In his visually quiet works, the artist's own characteristic handprint appears through layers of paint.

The works of the Berlin-based artist Olli Piipo (b. 1980) were last seen in Helsinki Contemporary at the joint exhibition Guilty Pleasure with Swedish artist Lukas Göthman in autumn 2016. Piippo's art has been presented in the Nordic countries and Europe, most recently at Lachenmann Art in Konstanz; Kunstkraftwerk, Leipzig, Germany; and Galleri Thomassen in Gothenburg. His previous solo exhibition, Staring at the Sea, Standing in the Sand, was seen at gallery Forum Box in Helsinki in 2015. He is also known as the founder and curator of the exhibition concept Black Market.

JOHN KØRNER
1.6.–8.7.

The art of John Kørner, a significant renewer of contemporary painting, touches upon subjects ranging from global topics such as migration and inequality to more personal themes such as identity, relationships and happiness, sparking the viewer's imagination with his poetic, open-ended style of expression. Especially the notion of the 'problem' has been a recurring theme throughout a large part of his career, figuring either as a painted motive or as a physical object.

EMMA – Espoo Museum of Modern Art presents Kørner's exhibition from 14 February to 29 July 2018. Kørner will create a site-specific installation in EMMA's Areena gallery space, transforming the space into an immersive 'total work of art'.

John Kørner (b. 1967) studied in the Royal Danish Academy of Fine Arts and has participated in exhibitions since the mid 1990s at e.g. Kunsthal Charlottenborg and Galleri Bo Bjerggaard, Copenhagen; Victoria Miro Gallery, London; Museum Belvédère, The Netherlands; ARoS Art Museum in Aarhus, Denmark; Moderna Museet, Stockholm and Art Basel, Switzerland. He has been awarded with the prestigious Carnegie Art Award; third prize in 2008 and scholarship in 2000. Kørner's works are represented in collections such as the ARoS Art Museum and Tate Gallery.

---

Highlights of Helsinki Contemporary artists' spring exhibitions elsewhere:

Hannaleena Heiska and dance artist Minna Tervamäki will perform their cooperative piece Trace (Jälki) on 11.1. at the Finnish Institute in Germany, after which an exhibition will be realised between 12.1.–23.2.

Tuomas A. Laitinen's new video work Dossier of Tentacular will be shown at the Pimiö space at Turku Art Museum between 26.1.–18.3. The piece is based on the multi-channel video installation Receptor currently on display at the ARS17 exhibition at the Museum of Contemporary Art Kiasma. Laitinen's solo exhibition will be seen in May at Amado Art Space in Seoul, Korea.

Pilvi Takala will take part in the Art Souterrain Festival in Montreal from 3–25.3. with her video works Real Snow White and The Trainee.

Helsinki Contemporary presents new photographs by Sanna Kannisto and paintings by Eeva-Riitta Eerola at Market Art Fair in Stockholm between 13.–15.4.

The solo exhibition by Jukka Rusanen will be shown at Lachenmann Art in Konstanz, Germany 13.5.–29.6.