Spring 2017 at Helsinki Contemporary
02.12.2016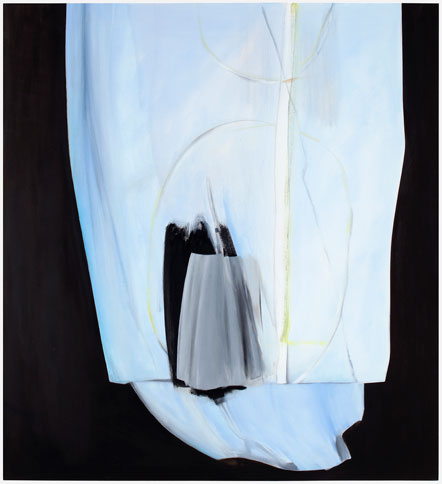 Eeva-Riitta Eerola:
In Turn
(2016). Photo: Jussi Tiainen.
Helsinki Contemporary's spring is a combination of installations, paintings and watercolours. Recurring themes in the exhibitions are spatiality, perception and nature. The international group exhibition in June will be assembled by a visiting curator, Michael Petry, Director of the Museum of Contemporary Art (MOCA) London.
JUKKA RUSANEN
13.1.–5.2.2017
In Jukka Rusanen's exhibition
Setting
painting meets installation. Spatiality plays a central part in the exhibition and the artist works with his paintings as a spatial process. Crocheting and painting are equal media in the exhibition, where the relation of objects and the dialogue of materials are important elements along with the viewer's experience. Characteristic to Rusanen, the starting point of his works is in art history, motives that the artist deconstructs and reworks bringing them into this day.
KATI IMMONEN
10.2.–5.3.2017
Kati Immonen wraps up the elements of Finnish forests into small baskets and ties bows around them like flower arrangements in the Christmas time – this is how the exhibition
Flora
is created. The new works of the watercolour virtuoso continue with a nature theme and comment on the way we like to encounter nature – in neat and controlled circumstances. The exhibition reminds us that no matter how much we manipulate nature, it always pushes back eventually.
EEVA-RIITTA EEROLA
10.3.–2.4.2017
Eeva-Riitta Eerola works with perception. In her abstract paintings the artist first shatters the image and then reconstructs it. The viewer might find traces of recognisable elements that invite to look for something more – like the viewer would be taken behind the image. In the new paintings, different layers give shape to openings in the middle of the canvases. They are like windows or peepholes that welcome viewers inside another world. Different elements, such as wood and sea are distantly present in the works.
MARCUS EEK
7.–30.4.2017
Marcus Eek has with his new works moved outside his comfort zone. Nature's archetypes have given way to an expression exclusively built upon abstract motives. The artist uses strong colours in his distinct way, even though the outcome is concise.
TUOMAS A. LAITINEN
5.5.–4.6.2017
Tuomas A. Laitinen's awaited solo exhibition consists of installation and video works. Lately the artist has exhibited augmented-reality based works and glass sculptures made in collaboration with Lasismi, a cooperative established in the footsteps of Riihimäen Lasi, a reputed Finnish glass company that operated between 1910–1990.
GROUP EXHIBITION | Curator Michael Petry
9.6.–2.7.2017
We have invited curator and writer Michael Petry to assemble the group exhibition in June. Petry is the Director of the Museum of Contemporary Art (MOCA) London, and Guest Curator for Futurecity. He has previously worked as e.g. Guest Curator at Kunstakademiet in Oslo and Research Fellow at the University of Wolverhampton. He is the author of the publication
Nature Morte: Contemporary Artists Reinvigorate the Still Life
, published by Thames & Hudson.
Participating artists to be announced in spring 2017.