Marcus Eek, Olli Piippo and Jukka Rusanen at Gallery Weekend Berlin
20.04.2018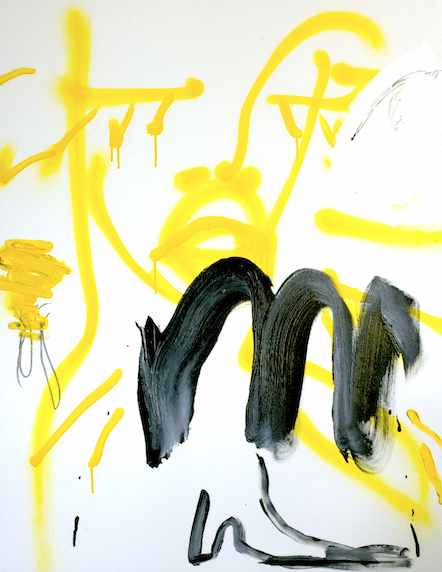 Olli Piippo, Necklace, drunken bell for your hands as smooth as grapes (2017)

Artists Marcus Eek, Olli Piippo and Jukka Rusanen participate in a weekend-long group exhibition at the Codex-Berlin gallery. The exhibition, titled Wir wollten die Ausstellung ROTER HIRSCH nennen, doch dann kam alles anders., features painting, sculpture and opening night concerts. It takes place during the Gallery Weekend Berlin, running from Friday evening, 27 April only through Sunday, 29 April.

Olli Piippo's solo exhibition Eight Notes on Oceanic Feeling opens at Helsinki Contemporary on 4 May. His new works, both paintings and drawings, approach the so-called oceanic feeling, which has been described as unity with the universe.

Following his artist residency in Kostanz, Germany, Jukka Rusanen's solo exhibition opens at Lachenmann Art on 12 May. The underlying substrates of Rusanen's paintings are often art historically important works whose depth and spaciousness he deconstructs and genuinely recreates anew.

Marcus Eek's paintings have moved from abstraction to figuration and back again. Eek's previous solo exhibition at Helsinki Contemporary, Tapetenwechsel, was held in April 2017.

This year marks the 14th edition of Gallery Weekend Berlin, during which some 46 local galleries present emerging and established artists throughout the city. Find more information about the group exhibition at Codex-Berlin here, and Gallery Weekend Berlin here.