Helsinki Contemporary in collaboration with Kaarlo Stauffer
11.11.2020
Helsinki Contemporary is glad to announce the representation of Kaarlo Stauffer.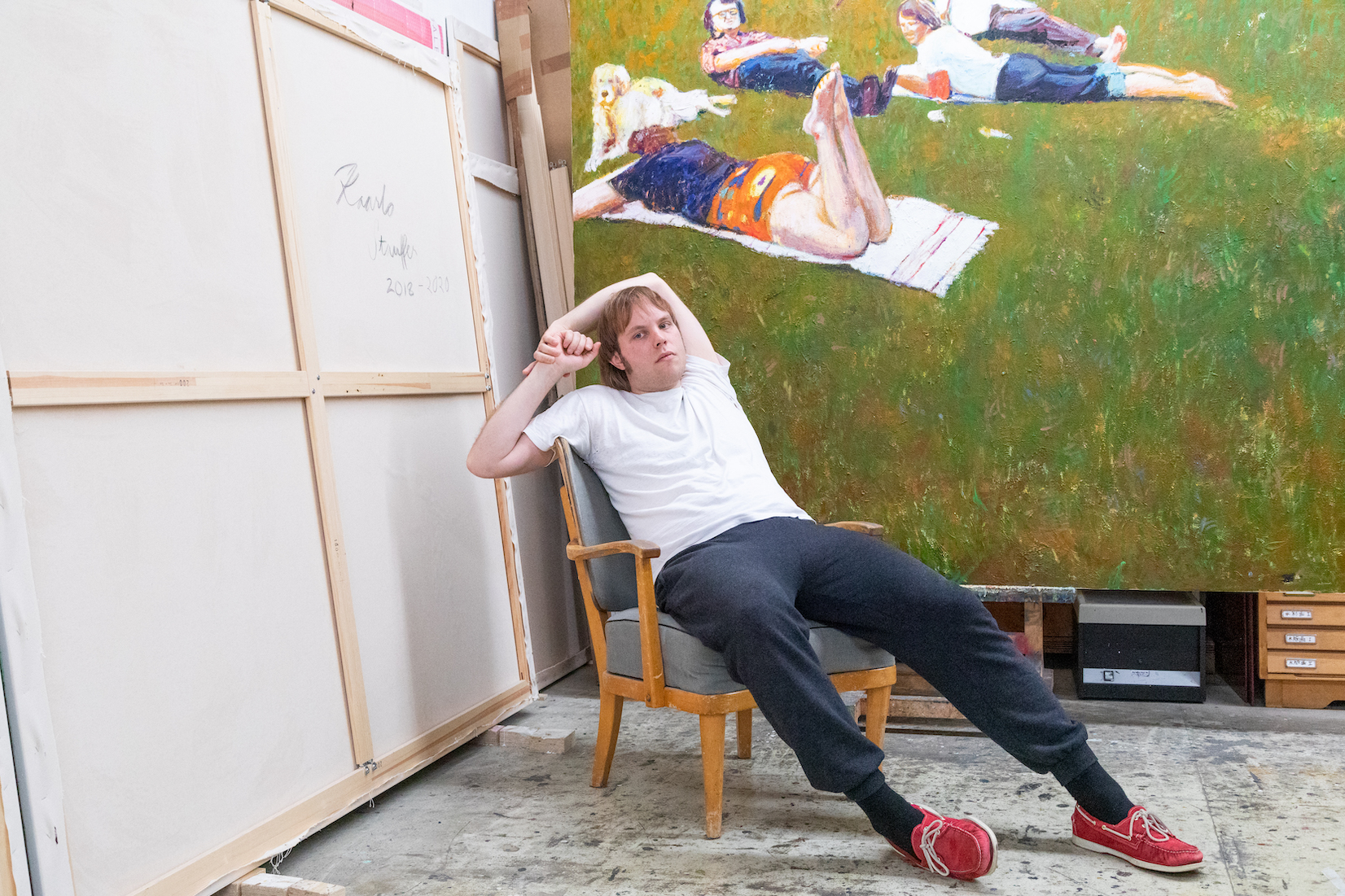 Kaarlo Stauffer
Photo: Mathias Foster
Kaarlo Stauffer works with figurative painting, the starting point of which is in photographs and often entails an autobiographical streak. The unique light in the paintings is reminiscent of the flash of an old camera, the relationship between photography, painting and observation is in the core of Stauffer's work. Stauffer's paintings, created in the alternation of rich, layered surfaces and light, airy strokes, depict simultaneously something very familiar and something fantastical, strange, uncanny. The colours, landscapes and characters create a feeling of timelessness.
′′My style is somewhat convincing: it lends from photography's power to bear witness. However, it does not want to be pphotorealistic or even classically realistic, so to speak. There are relatively more magical elements in my works nowadays than people might be used to seeing. I consider this a victory of sorts. As an adult, fantasy is a tricky thing. It seems to require justification: a method and technique."
Kaarlo Stauffer (b. 1988 Nastola) lives and works in Helsinki. He graduated MFA from the Finnish Academy of Fine Arts in 2014 and has since held private exhibitions in Helsinki and Turku and has participated in group exhibitions both in Finland and internationally. In 2020, Stauffer curated the Nastola Summer exhibition. His works are found in public collections, such as Stockholms läns landsting, Heino Foundation collection, Turku Art Museum's collection, and the Finnish State Art Deposit Collection.
Stauffer's exhibition Valohahmot, haaksirikko is on view at Helsinki Contemporary until November 22, 2020.

Warmly welcome, Kaarlo!