An Evening In a Different Light
01.02.2019 17:00 - 01.02.2019 19:30
Welcome to experience the works of Camilla Vuorenmaa and Ilari Hautamäki in a new light at Helsinki Contemporary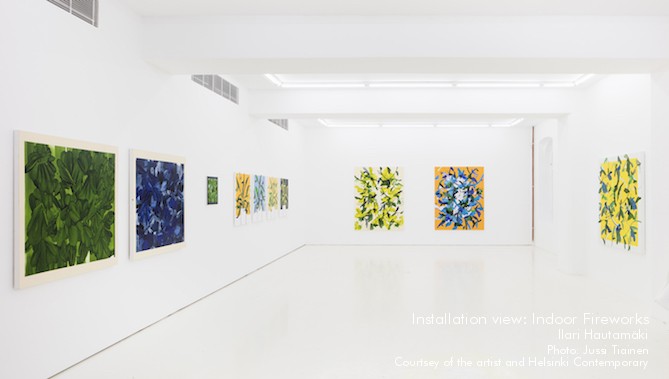 Camilla Vuorenmaa
's characters and their stories come to life in UV-lights, and
Ilari Hautamäki
's paintings transform into windows to other worlds, floating in the darkness of a February's evening.
Camilla Vuorenmaa's exhibition
Roses, Black Birds and Witches
explores superstitions and urban legends. The subjects of the works are witches, vampires and wizards. Vuorenmaa is interested in the need people have to find a common enemy, and via which we seek to protect ourselves against phenomena that we do not understand. She, nevertheless, treats her themes with a certain humour and the aesthetic of her works contains references to 1990s horror films.
Ilari Hautamäki's
Indoor Fireworks
exhibition shows a series of new, vividly coloured paintings, which occupy the middle ground between the functional and the organic, the built and the natural. Hautamäki is interested in nature's 'perfect chaos', in how the uncontrolled can simultaneously be in exactly the right order.