Heidi Lampenius, Olli Piippo and Miikka Vaskola among the 100 artists creating the portrait of President of the Republic Sauli Niinistö
04.05.2018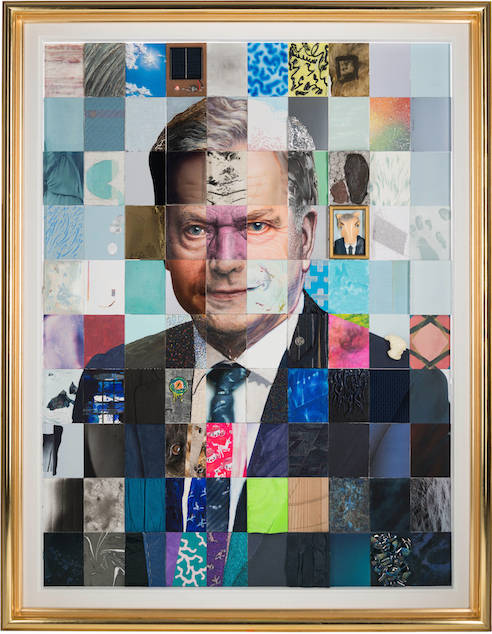 Photo: Portrait of President of the Republic Sauli Niinistö, courtesy of Prime Minister's Office Finland


Artists Heidi Lampenius, Olli Piippo and Miikka Vaskola are among the 100 artists who carried out the portrait of President of the Republic Sauli Niinistö, which was unveiled today.

In the spirit of the Together theme of Finland's centenary year celebrations, the President invited one hundred artists to contribute to his portrait. The portrait is a mosaic composed of one hundred partial works by one hundred younger-generation artists — graphic artists, sculptors, painters, video artists, performance artists and photographers — who are or have been active in Finland. Implemented as community artwork, the portrait was produced by artists Atro Linnavirta and Anita Naukkarinen.

Read more about the portrait and list of contributing artists >>

The solo exhibition Eight Notes on Oceanic Feeling by Olli Piippo is currently on display at the Gallery until 27 May.