Jukka Korkeila and Anna Retulainen in a joint retrospective exhibition at Helsinki Art Museum
24.08.2017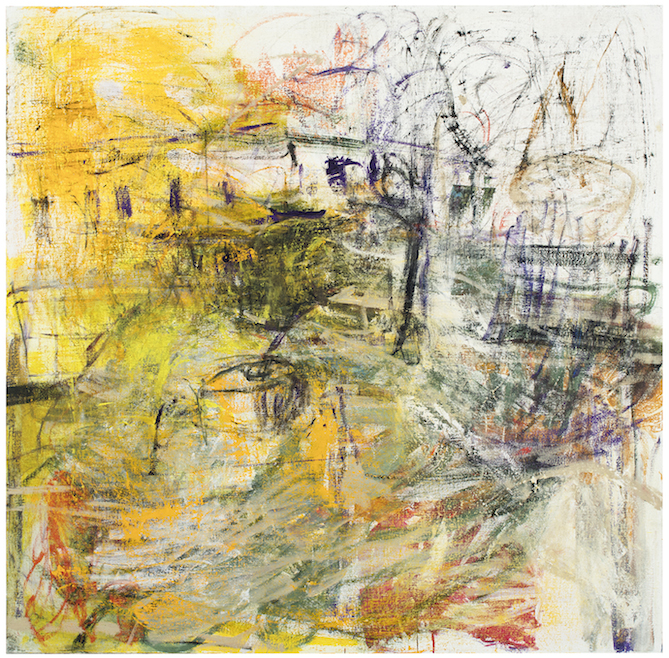 Anna Retulainen:
Boukombe, apina
, 2017, oil on canvas, 150 x 150 cm
Artists
Jukka Korkeila
and
Anna Retulainen
participate in a group exhibition
Pleasure
at Helsinki Art Museum HAM. Running from August 25 through 12 November, the exhibition explores the pleasurable interaction that artists and viewers alike have with paintings.
Pleasure
is a retrospective joint exhibition by Jukka Korkeila (b. 1968),
Elina Merenmies
(b. 1967) and Anna Retulainen (b. 1969). Showcasing the careers of these powerful artists from the early 1990s to the present that explore the dynamic between the tradition of fine art and contemporary art. The exhibition also includes works from the collections of the Serlachius Museums and HAM, which were selected by the three featured artists to illustrate influences underlying their latest works. The show consists of about a hundred works, the latest of them produced specifically for this exhibition.
The exhibition is organised in collaboration with the Serlachius Museums, where the first, self-contained part of the
Pleasure
exhibition opened in June, and continues until 4.11.2018.
The
Pleasure
exhibition is accompanied by a publication that explores the themes of the show. The exhibition curator is
Mika Hannula
.
The upcoming solo exhibition by Anna Retulainen,
Kermanvalkoinen kajakki (Creamy-White Kayak)
,
will be seen at Helsinki Contemporary from 9 September until 1 October.
Read more about
the Pleasure exhibition >>>