Drunken gods and a box of colours | Humalaiset jumalat ja laatikollinen värejä
4.10.-27.10.2019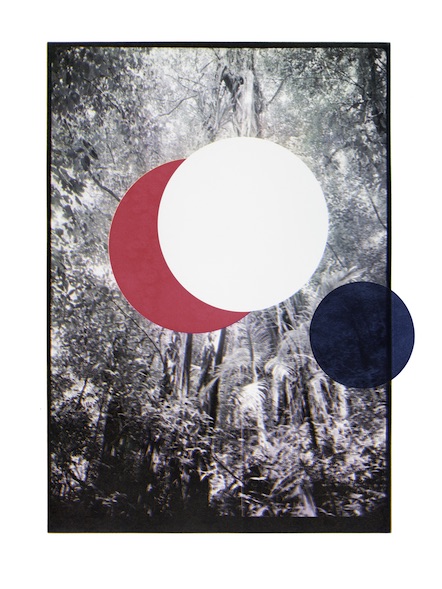 Heli Rekula
's anticipated solo show examines the relationship of space, image and memory through photographs and works based on photography. The origin of the works is in film material that Rekula has photographed on her trip to Mexico thirty years ago, in the Fall of 1988. The artist's previous solo
Linnuntietä
was seen in EMMA in the Fall of 2017. Rekula's works have previously been seen in Helsinki Contemporary in the private exhibition
Hemingwayn puutarhassa / In Hemingway's Garden
. A book by the same name, published in conjuction with the exhibition, was awarded the Finnish Art Society's Literature Award.
Heli Rekula
is one of the key photo and video artists in Finland, and is known for both her staged and landscape photographs. Rekula has been active on the art scene since the early 1990s and this long career has brought her international acclaim. In 2002, she received the Ars Fennica Award and, in 2005, the Finnish State prize for photography. In 2012, Rekula was nominated for the Carnegie Art Award. She worked as Professor of Photography at the Bergen Academy of Art and Design, Norway 2009–2015. She currently works as a Senior University Lecturer at Aalto universiity.
Heli Rekulan
odotettu yksityisnäyttely tutkii paikan, kuvan ja muistin suhdetta eri tekniikoin toteutettujen valokuvien ja valokuvapohjaisten teosten kautta. Näyttelyn teosten alkuperä on kolmenkymmenen vuoden takaisessa filmimateriaalissa, jonka Rekula kuvasi Meksikon-matkallaan syksyllä 1988. Taiteilijan edellinen soolonäyttely
Linnuntietä
nähtiin EMMAssa syksyllä 2017. Helsinki Contemporaryssa Rekulan teoksia oli edellisen kerran esillä vuoden 2013 yksityisnäyttelyssä
Hemingwayn puutarhassa / In Hemingway's Garden
, jonka yhteydessä julkaistulle samannimiselle kirjalle myönnettiin Suomen taideyhdistyksen kirjallisuuspalkinto.
Heli Rekula
on kansainvälisesti tunnustettu taiteilija, joka työskentelee valokuvan ja liikkuvan kuvan parissa. Hän on ollut aktiivinen 1990-luvun alusta saakka, ja hänelle on uransa aikana myönnetty lukuisia tunnustuksia, muun muassa Ars Fennica -palkinto vuonna 2002 ja Valokuvataiteen valtionpalkinto vuonna 2005. Vuonna 2012 Rekula oli ehdolla Carnegie Art Award -palkinnon saajaksi. Heli Rekula toimi vuosina 2009–2015 valokuvataiteen professorina Bergenissä ja työskentelee tällä hetkellä Aalto-yliopiston vanhempana yliopistonlehtorina.
Heli Rekulas länge motsedda separatutställning studerar relationen mellan plats, bild och minne via fotografier och fotografibaserade verk som hon gör med varierande teknik. Verken bottnar i trettio år gammalt filmmaterial som Rekula filmade på sin resa i Mexico 1988. Hennes föregående separatutställning Fågelvägen visades på EMMA hösten 2017. På Helsinki Contemporary ställde Rekula senast ut 2013 med separatutställningen Hemingwayn puutarhassa / In Hemingway's Garden, vars utställningsbok med samma namn fick Finska Konstföreningens litteraturpris.

Heli Rekula är en internationellt renommerad konstnär som arbetar med fotografi och rörlig bild. Hon har varit verksam allt sedan början av 1990-talet och fått talrika utmärkelser, däribland Ars Fennicapriset 2002 och Statens fotokonstpris 2005. År 2012 kandiderade hon för Carnegie Art Award. Heli Rekula arbetade 2009–2015 som professor i fotografi i Bergen och är för närvarande äldre universitetslektor vid Aalto-universitetet.