Artist talk: The Concept of Porosity and Artificial Intelligence as a Starting Point in Visual Art
28.05.2017 14:00 - 28.05.2017 16:00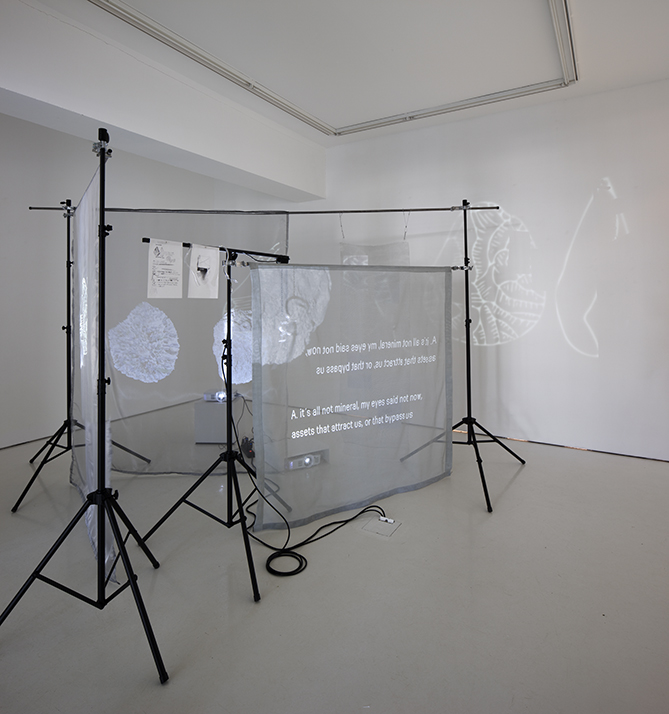 Tuomas A. Laitinen: The Great Report (Liminal Cluster), 2017. Photo: Jussi Tiainen
– Tuomas A. Laitinen and Kiasma's Curator Kati Kivinen in Discussion
"The concept of porosity in this context serves as a kind of counter-argument against dualistic thinking, where things are typically put into clearly-defined categories," says Tuomas A. Laitinen. How does this show in Laitinen's exhibition
A Porous Share
that is on display in Helsinki Contemporary? What is the role of artificial intelligence in his works?
Welcome to take part of a discussion with Tuomas A. Laitinen and Kiasma's Curator Kati Kivinen. The afternoon continues from Helsinki Contemporary to Kiasma's
ARS17
exhibition, where it continues around Laitinen's work
Receptor
. Free admission to Kiasma for those who participate in the event.
The discussion is held in Finnish.
Read about Laitinen's
A Porous Share
exhibition.
Read about
Receptor
.