Ville Andersson has been awarded the Watermill Center's Inga Maren Otto Fellowship. Public artworks to be realized in the cities of Tampere & Kerava
13.02.2020
Ville Andersson
has been awarded the Watermill Center's Inga Maren Otto Fellowship that provides support for outstanding artists who have demonstrated exceptional creative ability in the art. Through a residency at Watermill, each fellow is provided with blocks of time in which they can exercise as much creative freedom as possible to develop new works.
Ville Andersson in front of the Max Ernst Museum with Noah Khosbin and Robert Wilson
The Watermill Center
is an organization founded by
Robert Wilson
to provide a supportive environment for emerging artists to explore new ideas and foster their career development. Watermill provides a haven for the next generation of artists who embrace avant-garde, multidisciplinary approaches. Fellows receive access to an extensive collection of resources central to the Watermill experience: 20,000 square feet of rehearsal/design spaces and outdoor stages; a theater production archive; The Watermill Center Study Library; The Watermill Center Collection; and The Center's eight-and-a-half acre landscaped grounds and sculpture gardens.
Read more >>>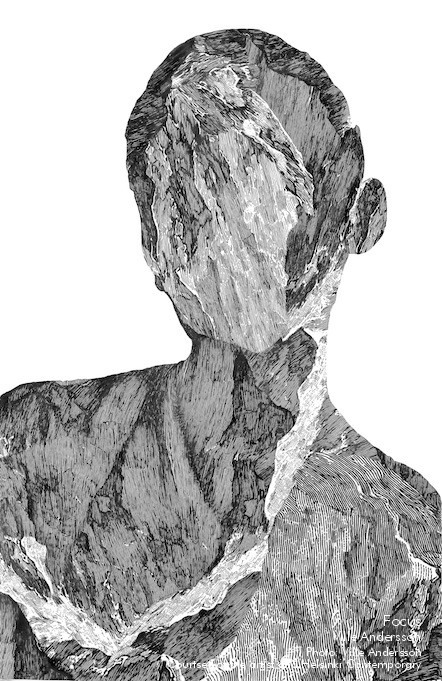 Andersson has been chosen to realize two public artworks in Finland. His works will be seen in all of the shelters of Tampere's new tramway, now under construction. The artist will also create new works for the family rooms in Kerava's health center. The main theme of the works is light: "I create my works using mixed media, which include drawing, photography and digital image processing. My work is slow and I work on the artwork for months before hanging it on the walls of the health center," Andersson describes in the city of Kerava's press release.