Ville Andersson announced as Artist-in-Residence at The Watermill Center in 2018
05.12.2017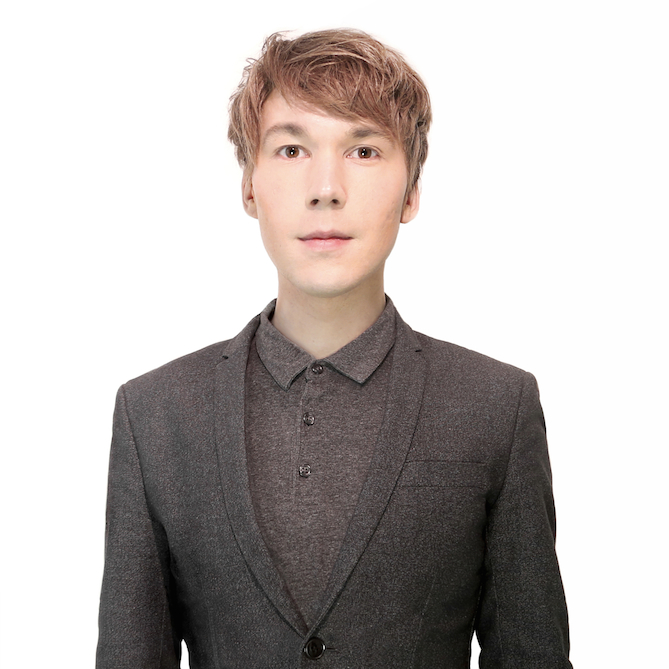 Photo credit: Ville Andersson
The Watermill Center, the interdisciplinary laboratory for the arts and humanities located in Water Mill, NY, has selected visual artist
Ville Andersson
as one of the Centre's Artists-in-Residence for 2018. Each of the 20 selected artists or artist groups will spend two to six weeks at Watermill to create works that critically investigate, challenge, and extend the existing norms of artistic practice.
Ville Andersson (b.1986 Loviisa, Finland) is a versatile artist, both in his use of different media and in his variety of styles and themes. His series comprise, among others, photographs, drawings, paintings, installations and texts. During his residency in March–April 2018, Andersson explores some of the ideas from his latest series
I can't go on, I will go on.
, the first phase of which will be seen in his upcoming solo exhibition at Helsinki Contemporary in January 2018 (12.1.–4.2.). Upcoming solo exhibitions in 2018 include the Finnish Institute in Germany and LOKO Gallery in Tokyo, Japan. Andersson develops new ways of expression, and will explore completely new ideas and start new areas of research, such as combining computer generated 3D sculpting with photography.
Other Artists in Residence in 2018 are:
ANTIMÉTODO
(Chile),
Jarrod Beck
(US),
Tania Bruguera
(Cuba),
Anne Carson
(Canada),
Jayoung Chung
(South Korea),
El Colegio del Cuerpo
(Colombia),
Lauren DiGiulio
(US),
Saskia Friedrich
(Germany),
groupe Karol Karol
(France),
Molly Joyce
(US),
Masako Miki
(Japan),
Iva Radivojevic
(Serbia),
Hugh Ryan
(US),
Bastienne Schmidt
(Germany),
John Stintzi
(Canada),
Tercer Abstracto
(Chile),
Barthélémy Toguo
(Cameroon),
Boris Willis
(US) and
Joe Zorrilla
(US).
Since 2006 The Watermill Center Residency Program has provided artists with the opportunity to utilize the Center's art collection, library, archives, and grounds, as a home and workshop to create and develop their own work. Resident artists are chosen by a distinguished, international selection committee composed of artist peers, journalists, academics, and other cultural leaders from all disciplines.
Read more:
Artist in Residence Ville Andersson