Tuomas A. Laitinen's first U.S. solo exhibition at SADE Gallery, Los Angeles
11.11.2015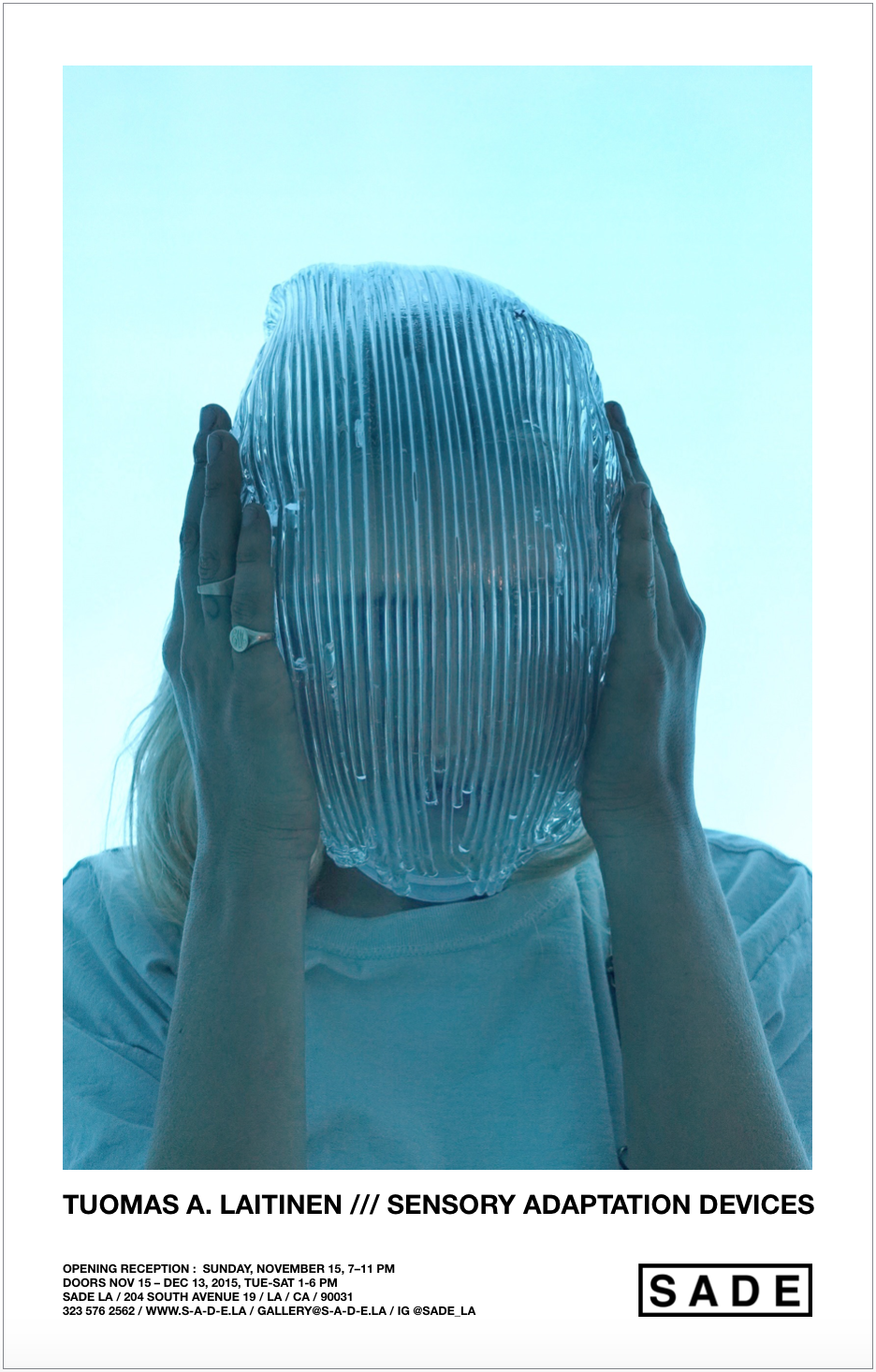 Tuomas A. Laitinen's first solo exhibition in the US opens on Sunday 15th November at SADE L.A. gallery in Los Angeles.


In his solo exhibition at Sade L.A., Tuomas A. Laitinen presents Sensory Adaptation Devices, a constellation of new sculptural, video, installation, and sound works. The exhibition examines how the use of particular materials transmits the human sensorial experience of the world and affects the ways in which we are able to perceive and relate to our environment.


The exhibition is open until 13th December 2015. Read more about the exhibition.