Tuomas A. Laitinen: Thermoscene opening at Sinne August 17
20.08.2016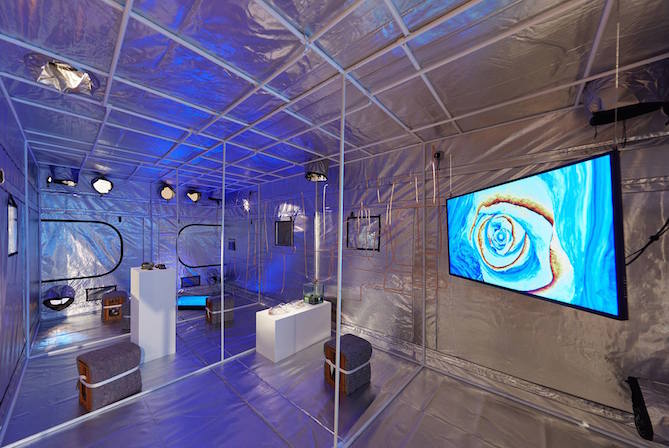 Image courtesy of Tuomas A. Laitinen


As a part of the Helsinki Festival, Sinne is showing the installation Thermoscene by Tuomas A. Laitinen between August 18 – October 1. The work has been exhibited at the Finnish institute in Berlin this spring and summer and is a part of Mobile Home 2017, a joint project of the Finnish Institutes of Paris, Benelux countries, Berlin and London.

Thermoscene is an modular installation in which Laitinen has been processing questions on home, shelter, security and warmth and it works as a fictive platform for thoughts on future structures. The centerpiece of the installation is a growing tent, from which materials sprout out into the gallery space. In Sinne the exhibition will get a new dimension, Laitinen is adding performative elements the are activating the installation.
Opening reception for the exhibition is held at Sinne on August 17 from 7–9 pm.

The exhibition is a collaboration with The Finnish institute in Berlin, Ghoete-institut Finnland and Helsinki Festival.