Tuomas A. Laitinen participates in the inaugural Helsinki Biennial
11.06.2021
Helsinki Biennial
opens to the public on Saturday, June 12.
Tuomas A. Laitinen
has created a site-specific work for the biennial, organised under the name
The Same Sea
. Laitinen's work
ΨZone
is commissioned by HAM Helsinki Art Museum / Helsinki Biennial.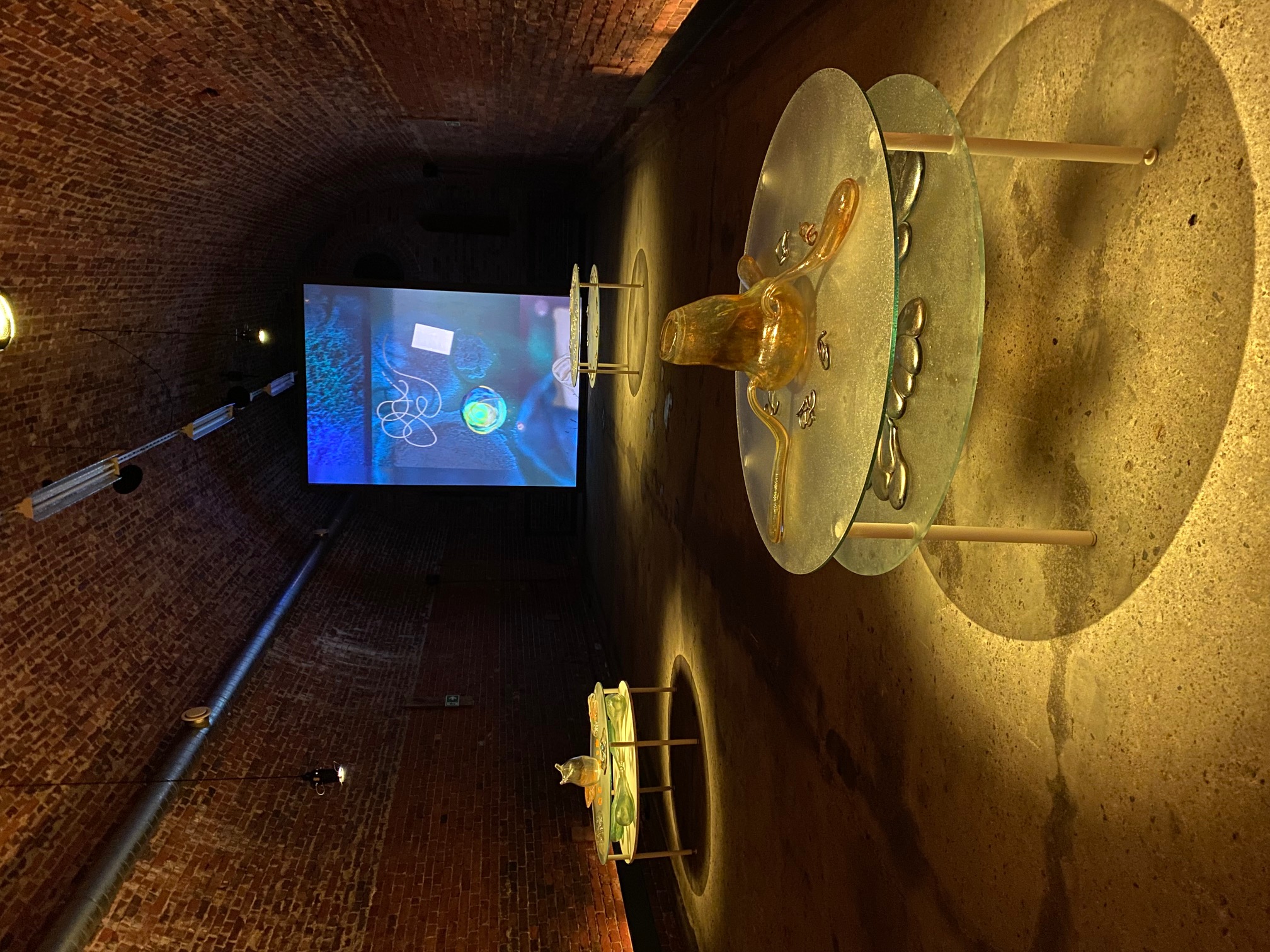 Tuomas A. Laitinen's piece is like an alien zone or giant microscope. It examines the formation of knowledge within complex systems. The material components – computer-simulated proteins, audio recordings of soil, water and chemical reactions transmitted via ultrasonic speakers, and shapes stored in glass – are inextricably entwined in a symbiotic web. Ecosystems and their biodiversity are born in a similar system of multi-layeredness and porous interchange of reactions. The title 'ΨZone' (Psi Zone) refers to the wave function of quantum mechanics, many-worlds theory, and the psyche.
Helsinki Biennial is an international art event that brings outstanding contemporary art to maritime Helsinki. The first Helsinki Biennial is held in the unique surroundings of Vallisaari Island 12.6.–26.9.2021. Helsinki Biennial presents 41 international artists or groups of artists from both Finland and around the world. You can spot artworks on Vallisaari along a marked trail both outdoors and inside historical buildings, gunpowder cellars, and empty residential buildings.
As part of the work at the biennial, every full moon in 2021, listeners can tune into a fluid incantation aired from Laitinen's studio.
ΨFM
is an ambient radio that draws from molecular knowledge production, experimental electronic music, alchemical manuscripts, and medieval polyphonic music. With the Bronze AI technology, the passages recorded by the early music vocalist Milla Mäkinen form into constantly morphing composition that has no beginning or end.