The Night of the Arts at Helsinki Contemporary
14.08.2014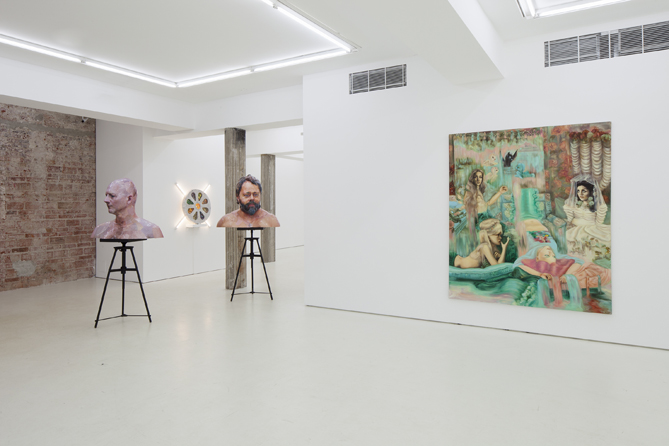 Exhibition view,
Time That Remains
, 2014, Helsinki Contemporary, photo: Jussi Tiainen
Helsinki Contemporary celebrates
The Night of the Arts
August 21st at the gallery. The artists Emma Ainala and Berit Talpsepp-Jaanisoo as well as the curators Mikaela Lostedt and Marja Kosunen of the current exhibition
Time That Remains
will be present 5-6 pm. Light refreshments will be served.
The Night of the Arts Gallery Tour will also be headed to Helsinki Contemporary. The 60-90 minute tour starts at Galerie Forsblom at 6 pm and ends at Helsinki Contemporary.
At 8-9 pm musician Janne Ahvenainen and dance artist Tiina Mankki brings sound and movement into the gallery space. We will hear music composed by J.S. Bach for solo violin played by Ahvenainen, which meets Mankki's bodily presence and dancefull movement.

Read more on the
Gallery Tour
.