Sanna Kannisto awarded with State Prize for Photographic Art
02.12.2015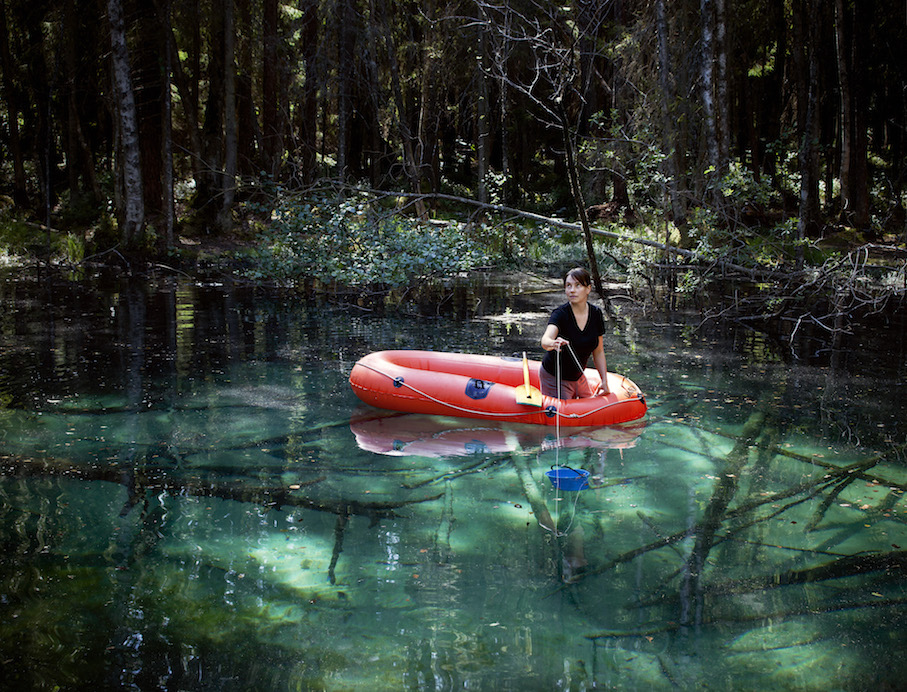 Sanna Kannisto: Mineral Spring (2014), pigment ink -print, 103 x 135 cm.


Sanna Kannisto is granted the State Prize for Photographic Art for her artistic work. The National Arts Council for Photographic Art motivates granting the prize as follows:
"Photographic artist Sanna Kannisto (s. 1974) has photographed the diversity of species in nature for almost a decade. She has developed a characteristic way of visual expression, where she combines nature photography, key issues of photographic art and science-based ways of displaying nature. She has made several photographic expeditions to the rain forests in Southern and Central America, and lately also to European forests.
In Kannistos works the richness of animal and plant species and their habitats is connected to the issues of limitations in scientific measurement and classifying. Kannisto's unique work has charmed the field of art photography as well as gained deserved attention in the international philosophical discussion on the nature of life and the state of our environment."
Kannisto's exhibition Local Vernacular was seen at Helsinki Contemporary in October 2015. At the moment, Kannisto's works are presented at Galerie La Feronnerie in Paris until 15 December. Kannisto is among the most renowned Finnish photographic artists, and her works can be found several important museum collections, including the Centre Pompidou (France) and Fotomuseum Winterthur (Switzerland) as well as Finnish collections. In the spring of 2015 Kannisto was nominated for the Fine Arts Academy of Finland prize and in 2012 she was awarded the Finnish Cultural Foundation Prize. In 2011, the Aperture Foundation published an extensive monograph on Kannisto's work, Fieldwork, which includes an essay by Emeritus Professor of Art History Steve Baker.
Kannisto's works are on display at the Helsinki Contemporary showroom 3 December – 20 December according to the gallery opening hours and by appointment.