Saastamoinen Foundation's new collection exhibition at EMMA
15.11.2014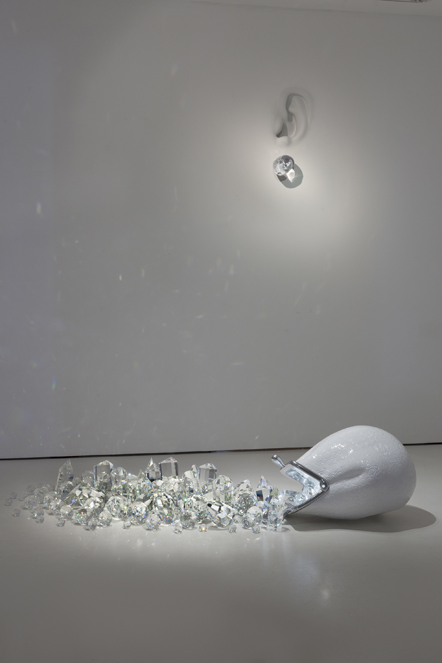 Pekka Jylhä,
Seinillä on korvat ja korvilla kauniit korvarenkaat II
, 2012, glass, painted aluminium, 70 x 30 x 30 cm (above) and
Luola saaren rannalla
, 2013, crystals, painted aluminum, lamp, 50 x 125 x 235 cm (below). Photo: Ilpo Vainionpää.
The permanent Saastamoinen Foundation's collection exhibition at EMMA – Espoo Museum of Modern Art will be totally renewed for EMMA's 10th anniversary in 2016. The first phase of the exhibition entitled
Touch
includes around 30 art works by, among others, gallery artists Ville Andersson, Marcus Eek, Hannaleena Heiska, Pekka Jylhä and Heli Rekula. The works will offer a variety of perspectives into what it is to be a human being.
The first phase of the exhibition will open on November 19th, 2014.
Read more on
the exhibition
.