Recollections of Africa – a Discussion
17.09.2014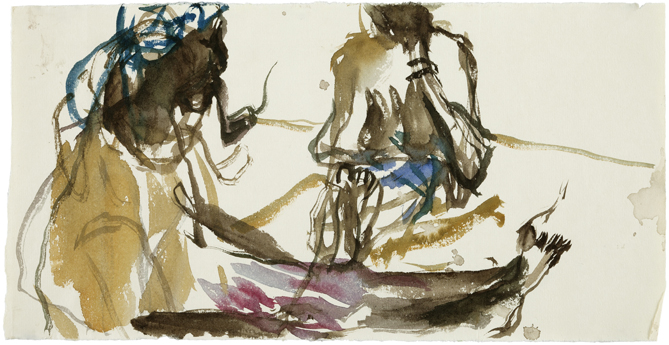 Anna Retulainen,
Lesket
, 2013, ink on paper, 17 x 23 cm, photo: Jussi Tiainen
Anna Retulainen's exhibition
Memory
builds upon the experiences of two journeys made to Africa in 2013. The first one started at Villa Karo in Grand Popo on the coast of Benin. The exhibition consists of a series of paintings and drawings that examines memory and remembering. Perttu Saksa worked at Villa Karo in 2014. In Benin he photographed mostly fetish animals, but also portraits, landscapes and living animals. Villa Karo and Helsinki Contemporary organize an event, where Anna Retulainen and Perttu Saksa discuss the themes of Retulainen's exhibition. The Executive Director of Villa Karon Ystävät ry, Linnea Olamo will moderate the discussion. The event is a trigger to Villa Karo's 15th anniversary celebrations in 2015. The event is held at the gallery on Thursday, September 25th at 5.00-6.30 pm. Welcome!