Opening today: Hannaleena Heiska in a group exhibition in KNIPSU
11.11.2016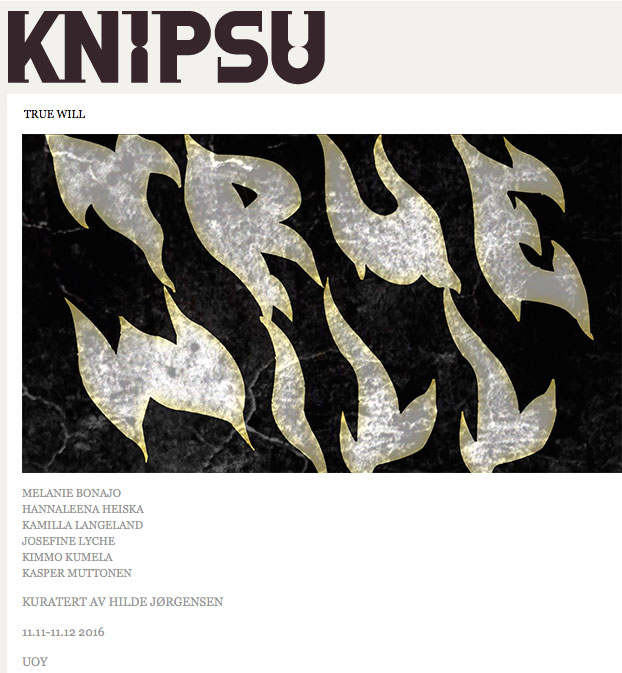 Hannaleena Heiska
participates in a group exhibition called True Will in KNIPSU.
KNIPSU is an artist-run initiative in Bergen, Norway that operates as a local art space and a mobile arena, producing exhibitions, events, screenings, concerts, workshops and publications.
The exhibition runs 11 November – 11 December 2016.
Read more about
the exhibition.