New film by Perttu Saksa premieres at Docpoint
18.01.2018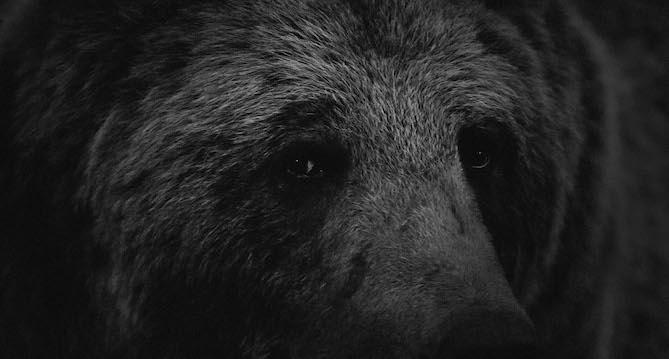 Still from Perttu Saksa's film
Animal Image
(Mouka Filmi, 2018)
Photographic artist
Perttu Saksa's
film
Animal Image (Eläimen kuva)
premiers at
DocPoint – Helsinki Documentary Film Festival
on Tuesday 30 January, with an additional screening on Friday, 2 February.
Animal Image
is an experimental film project where the music is a wordless language between man and animal, an instinctive stream of sound weaving a web around the visual images. The film portrays the nature writer and photographer
Heikki Willamo
as he embarks on his journey towards attempting to capture the essence of an animal in an image. Moving images are combined with improvised music performed by
Verneri Pohjola
and
Mika Kallio
.
Perttu Saksa is also one of the candidates for the
Ars Fennica Award 2017
. In his new photographic works, Saksa investigates the human condition and the way our actions are at odds with nature, with the environment and with ourselves. The exhibition of the award candidates, Maija Blåfield, Pekka and Teija Isorättyä, Perttu Saksa, Kari Vehosalo and Camilla Vuorenmaa is on display at the
Museum of Contemporary Art Kiasma
until 18 February 2018. Winner of the 40.000 € award will be announced in the beginning of February.
Read more about
Animal Image
here.