Marcus Eek, Olli Piippo, Anna Retulainen and Janne Räisänen at Kunstkraftwerk Leipzig
21.04.2016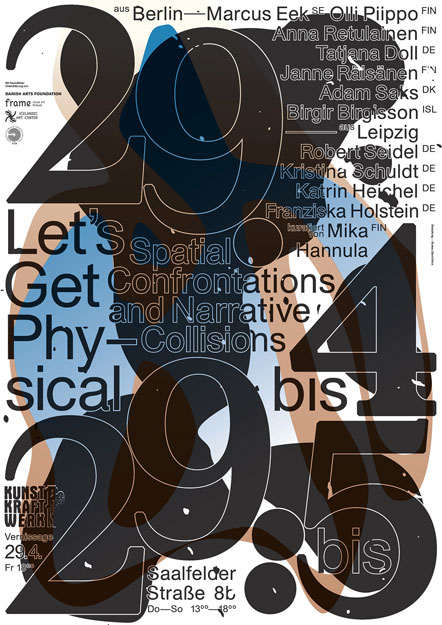 Let's Get Physical: Spatial Confrontations and Narrative Collisions is a group exhibition that presents Berlin-based Nordic and Leipzig-based painters, among them Marcus Eek, Olli Piippo, Anna Retulainen and Janne Räisänen, at Kustkraftwerk Leipzig, Germany. The exhibition, which is the first painting exhibition at the sight, brings together 11 artists and is curated by Mika Hannula. The title is borrowed from a "slow, sensual and obscurely beautiful", white label bossa nova version of Olivia Newton-John's song. "This is painting as a pleasure principle", states Hannula.

The exhibition is open 29 April – 29 May 2016.

Read more about the exhibition.

The digital exhibition publication with an extensive text by curator Mika Hannula can be found here.