Liisa Lounila's solo exhibition at Kiasma Museum of Contemporary Art 28.3.–26.7.
28.02.2020
Liisa Lounila's solo exhibition Shadow Zone is on view on the second floor of Kiasma from March 28 to July 26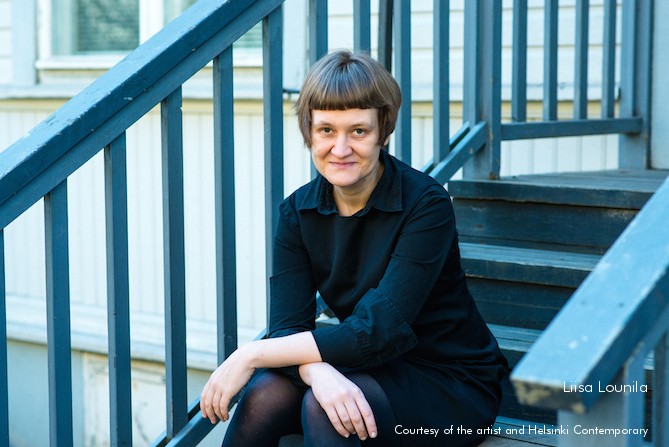 The exhibition consists of recent and earliier works, as well as new versions of earlier works.
Sound is a prominent element in the exhibition. Sounds ranging from thunderstorm to birdsong, from the song of cricets to the clicking of clocks, weaving everything into a single unified soundscape.
"The works resonate with some shadowy darkness, with some twisted or unexpected space," Lounila says.
In her art,
Liisa Lounila
examines contemporary life through the experience and recording of time. The new exhibition features videos, sound installations, assemblages, neon work and a VR piece. Characterised by a calculated aloofness and technical precision, the works nevertheless contain a sense of nostalgia and timelessness.
They are inspired by the artist's travels and nature experiences and more broadly by popular culture and visual art.
The exhibition will run at the museum through July 26.
Read more on Kiasma's website

.