Liisa Lounila and Pilvi Takala at Serlachius Museum Gösta
16.06.2014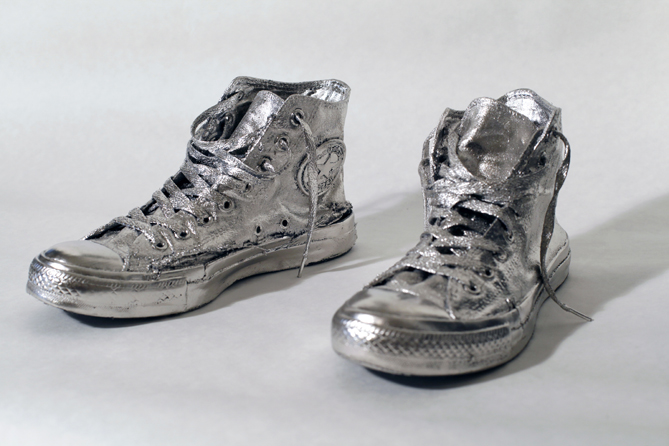 Liisa Lounila,
Stargazing
, 2011, palladium on Converse sneakers, 35 x 35 x 20 cm
Liisa Lounila and Pilvi Takala participate in the main exhibition of the summer 2014 at Serlachius Museum Gösta's new pavilion. The exhibition called
SuperPop!
presents international and Finnish classics of pop art and is curated by Timo Valjakka. It shows about 130 artworks by 23 different artists.
The exhibition is open 14.6.-28.9.2014.
Read more on
the exhibition.