Kati Immonen for Keep the Archipelago Tidy Association
27.05.2015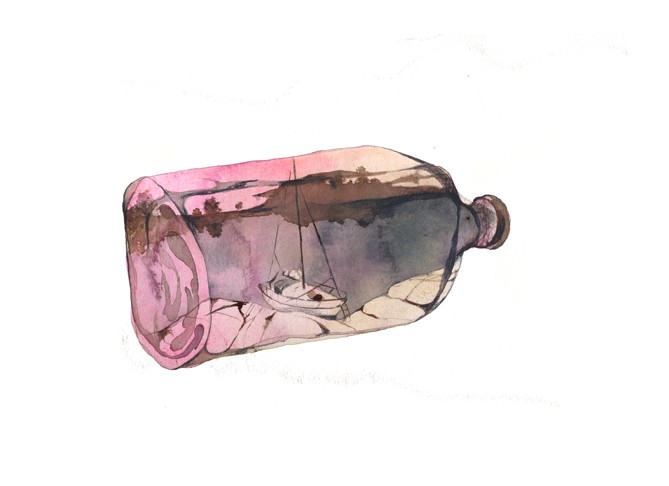 Kati Immonen: Pullotettu: Parhaat uimapaikat (Kårdiskan), 2015, watercolour on paper, 30 x 40 cm
Kati Immonen has gathered around a group on notable Turku based contemporary artist to donate their art work for Keep the Archipelago Tidy Association's benefit.
The aim of the donations is to raise funds in an auction in order to purchase a new supply ship for the archipelago area.
Kati Immonen is an enthusiastic sailer and a friend of the archipelago. She considers Keep the Archipelago Tidy Association's efforts to clean the archipelago area an important and valuable deed. Therefore she wants to raise attention to it's work and make her own addition to it.
Read more about the auction in Finnish.