Kati Immonen at WAM
17.03.2015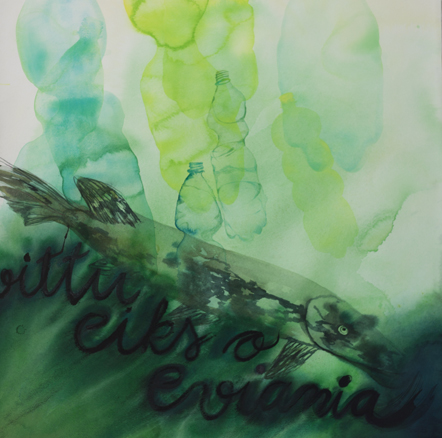 Kati Immonen, Eiks oo eviania?, 2013, watercolour, 67 x 67 cm.
Kati Immonen is one of the eight Turku based contemporary artist presented in Wäinö Aaltonen Museum of Art's group exhibition Sample – Contemporary Painting from Turku.
The other artist participating are Erika Adamsson, Henna Aho, Erkki Nampajärvi, Elina Ruohonen, Jani Rättyä, Sirpa Särkijärvi and Tiina Vainio. All the artists share painting as their media, however using it in very different ways.
The exhibition is open 20.3.-24.5.2015.
Read more about the exhibition.