Kati Immonen at Korpoström Archipelago Centre
05.06.2014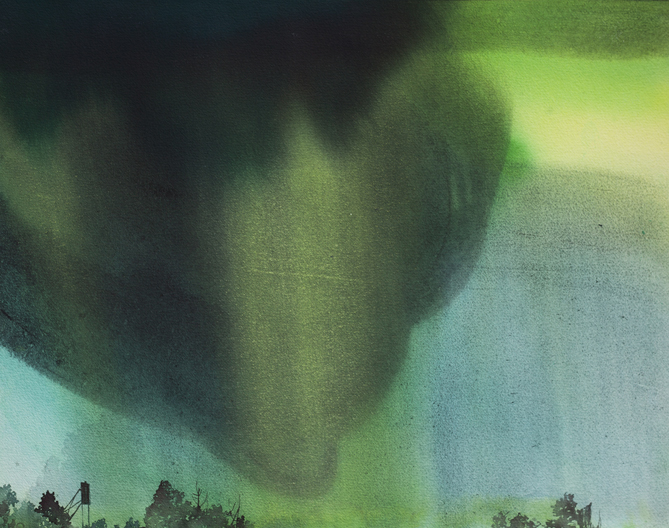 Kati Immonen,
Kostea
, 2014, water color on paper, 40 x 50 cm. Photo: Kati Immonen
Korpoström Archipelago Centre presents the exhibition
Kakkupala ja merimaalauksia
(Piece of Cake and sea paintings) with Kati Immonen and Elina Ruohonen. The common factor for the artists is that both spend their summers in the archipelago. Awaiting spring, Immonen has painted sea, waves and clouds for this exhibition. The long winter has made her long for distant moving clouds, silhouettes of islands and beacons. Playing with colors, Immonen creates paintings in the borderland of weird and lovely, reminding for instance of the smell of summer after rain.
The exhibition is open 2.6.-7.7.2014.
Contact details.