Jukka Rusanen at Sahanlahti Resort
05.06.2015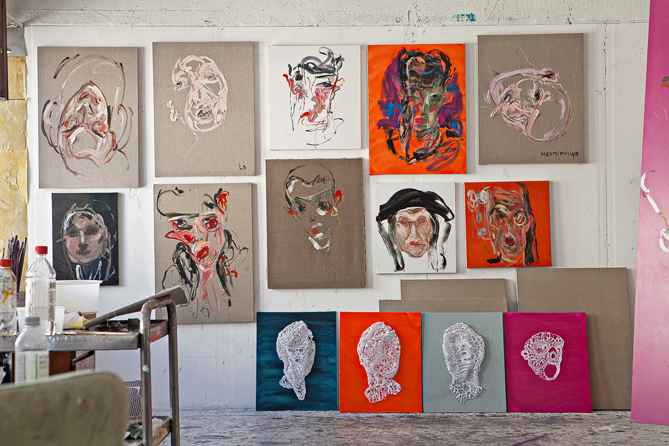 Jukka Rusanen, works for the exhibition. Photo: Johanna Kannasmaa.
Jukka Rusanen will be the first artist guest at Sahanlahti Resort's new summer exhibition concept Saha Art in Puumala, Eastern Finland. Sahanlahti Resort's historical mainbuilding maintains a popular restaurant and from this summer on will delight it's guests with high profile contemporary art. Rusanen will choose the artist for Saha Art 2016.
Jukka Rusanen's exhibition Monet kasvot examines Finnish artists and their self potraits, and how the artists have conceived themselves. "In my swift painting process I have aimed to capture the essential of the original work to my own version."
Saha Art 2015 summer exhibition is open 7.6.–30.8.2015.
Read more about the exhibition in Finnish.