Jukka Korkeila's solo exhibition in Cologne
21.03.2018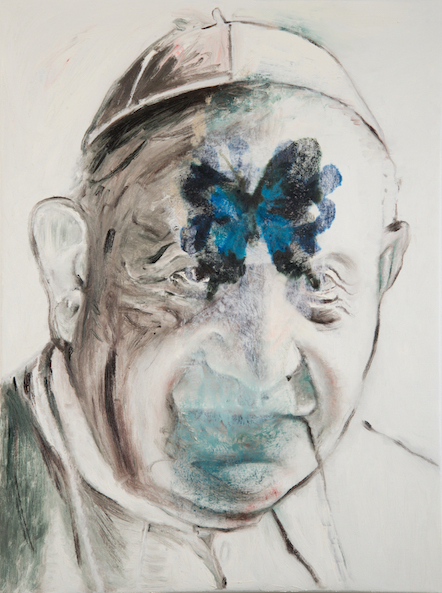 Jukka Korkeila, Bild einer Seele (2018)

Jukka Korkeila's solo exhibition How to prevent WWW III opens at Pantalons Muehlengasse gallery in Cologne, Germany on 24 March. The opening of the exhibition will be held on Friday, 23 March from 7 pm onwards.

The exhibition approaches to solving the world's political problems, but from a carnivalistic point of view. Masks come off as controversial political leaders are put into a sauna together, portrayed with Santa Claus or a unicorn, all facing each other as real, humane and fragile beings.

"In fact it is more about communication and being human, as those also hold the keys to solutions", Korkeila explains.

The exhibition is open until 22 April 2018. More information coming soon on the gallery's website.