Janne Räisänen at Krinzinger Projekte
23.06.2016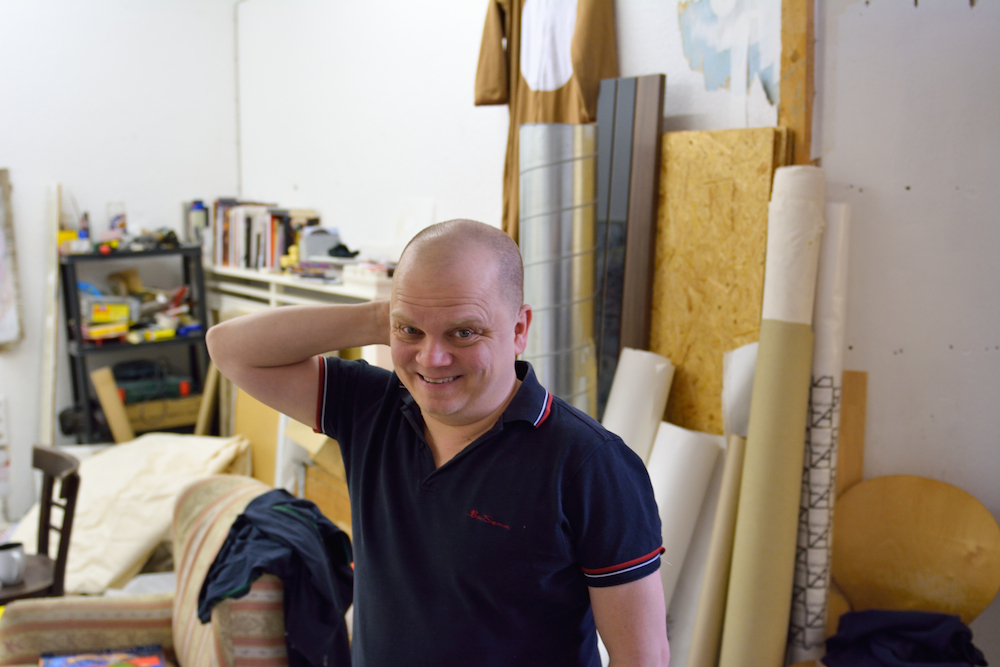 Janne Räisänen. Photo: Jonas Tölle.

Janne Räisänen worked at Krinzinger Projekte's artist residence in April and June. The artworks created during this stay are now presented in a solo exhibition called Heurigen, Katervideos un die Biene Maja at Krinzinger Projekte in Vienna, Austria. Räisänen's works are typically playful and intuitive. His motives are reflections from everyday life, pictured in a humorous way. The exhibition comprises both paintings and drawings.

The exhibition is open 8 June – 30 July 2016.

Read more about the exhibition.