Helsinki Contemporaryn tiimi uudelleenorganisoituu | Helsinki Contemporary's team to be reorganized
10.09.2019
Helsinki Contemporaryssa vuodesta 2015 johtajana toiminut
Mari Männistö
siirtyy uusiin tehtäviin. Mari on nimitetty Helsingin kaupungin kulttuurijohtajaksi ja aloittaa uudessa työssään 1.10.2019 alkaen.
Helsinki Contemporary's director since 2015,
Mari Männistö
, is moving on to new challenges. She has been appointed Culture Director of The City of Helsinki and starts her new position 1.10.2019.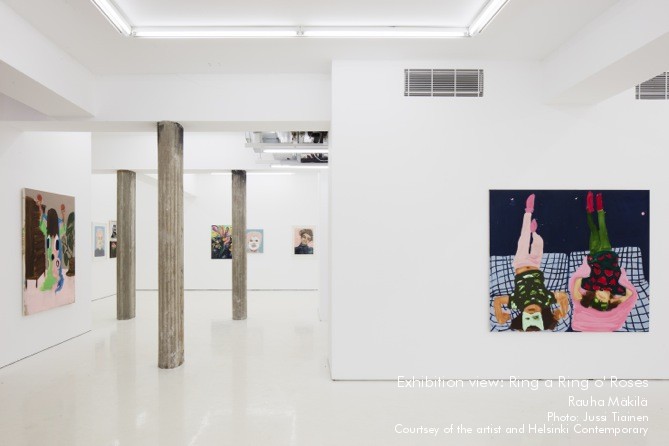 FM, taidehistorioitsija
Mikaela Lostedt
on nimitetty vt johtajaksi (Director, curator) 16.9. alkaen. Mikaela on työskennellyt galleriassa sen perustamisesta alkaen. Hän vastaa operatiivisesta johtamisesta ja esimiestyöstä, minkä lisäksi hän toimii gallerian kuraattoriryhmän vetäjänä.
TaM
Katja Räisänen
on nimitetty myyntijohtajaksi (Director, sales). Katja vastaa asiakkuuksista ja uusasiakashankinnasta johtamalla koko tiimin myyntityötä.
Gallerian liiketoiminnan kehitystyöstä ja toiminnan johtamisesta vastaavat yhdessä Mikaela Lostedt ja Katja Räisänen.
Gallerian tiimissä FM
Inna Schwanck
jatkaa tuottajana (Producer) vastaten viestinnästä ja mediasuhteista. TaK
Noora Tuominen
jatkaa kokopäiväisesti näyttelyiden ja tapahtumien tuottajana (Producer).
----
Mikaela Lostedt, MA has been appointed acting Director, curator starting from September 16, 2019. Mikaela has worked at the Gallery ever since its foundation. She will be
the gallery's
operative leader and
take on the Gallery's supervisory responsibilities
. She is also the head of the curatorial group and curates exhibitions.


Katja Räisänen, MFA has been appointed Director, sales. She in charge of client relations and customer intake and leads the sales work of the whole team.
Mikaela and Katja will together be in charge of the Gallery's business develop
ment.
Within the gallery team Inna Schwanck, MA will continue as producer, handling the communications and media relations. Noora Tuominen, BA will continue as producer for exhibitions and events.