Helsinki Contemporary at Market 2015
16.02.2015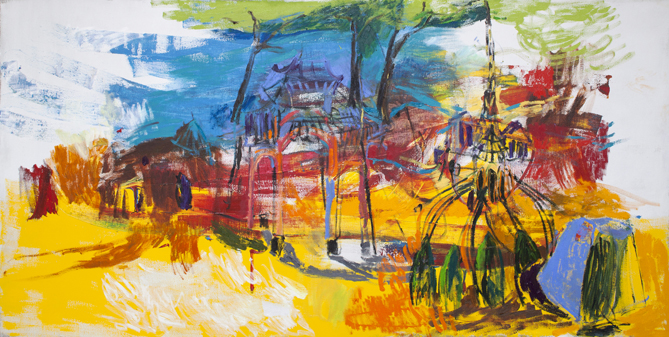 Anna Retulainen, Humanzoo, 2014, oil on canvas, 150 x 300 cm

Helsinki Contemporary is taking part in Market art fair the 17th–19th of April. Market is the leading art fair for contemporary art in the Nordic countries. The fair is held in Stockholm, at Liljevalchs konsthall. This year marks the 10th anniversary of the event.

Helsinki Contemporary will exhibit a solo presentation of Anna Retulainen's recent paintings and works on paper.

Market 2015 takes place 17.–19.4.2015.

Read more on Market 2015.