Helsinki Contemporary at DAATA FAIR 2020
06.10.2020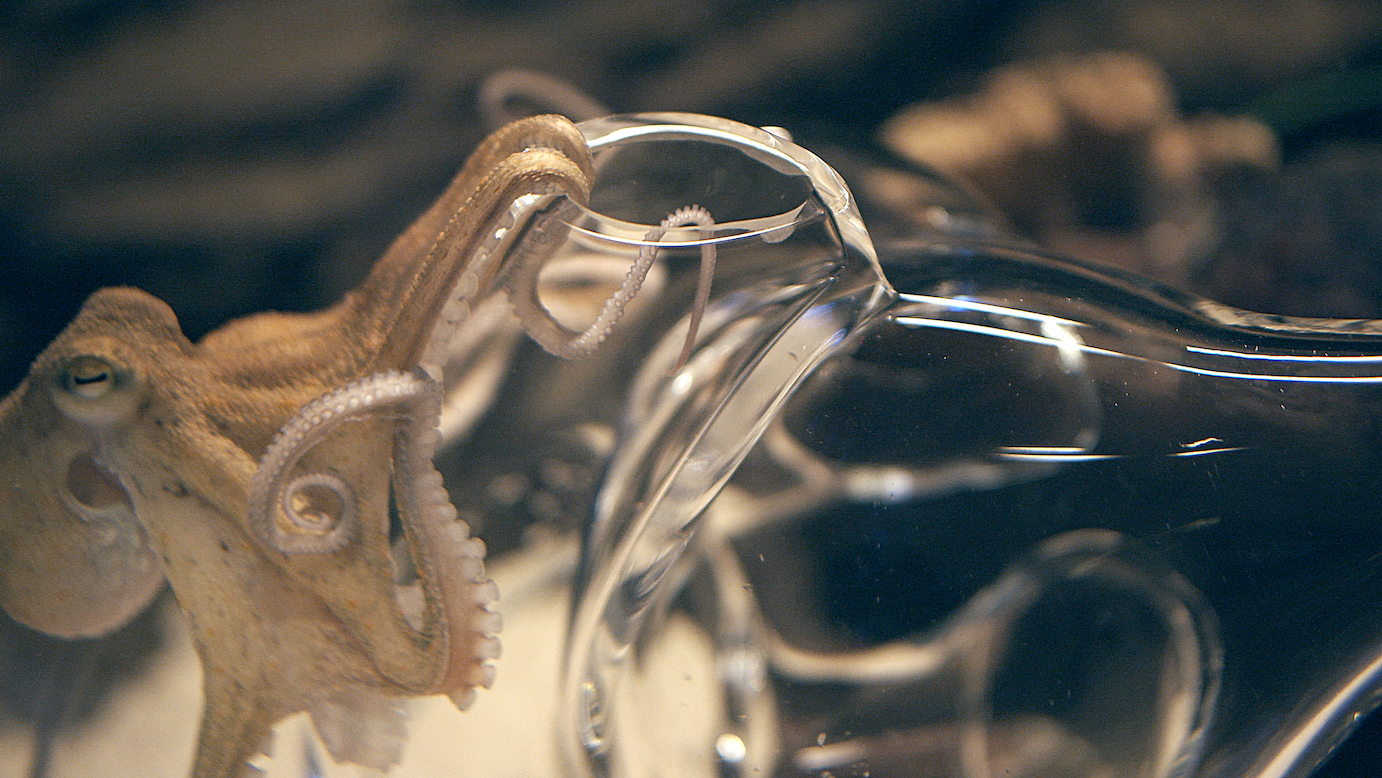 Tuomas A. Laitinen: Haemocyanin, 2019, still
The first ever edition of
Daata Fair
presents video works and digital artworks by 20 artists from 20 international galleries for 20 days online. As part of the fair, digital events will also be held on Daata's
I

nstagram account
.
Helsinki Contemporary will show the video works at the fair: Protean Sap (2020), Haemocyanin (2019) and Blend 01 (Chromatophores) (2020) by Tuomas A. Laitinen.
Tuomas A. Laitinen (b. 1976, Riihimäki. Lives and works in Helsinki) graduated from the Finnish Academy of Fine Arts in 2008. He works with moving image, sound, light, glass, chemical and microbial processes, as well as computer-generated simulations to explore the entanglements of human and more-than-human coexistence.
Laitinen composes situations and installations that inquire into the porous interconnectedness of language, body, and matter within morphing ecosystems. In recent years, Laitinen has been working around questions of ecology, the notion of the extended mind, and processes of knowledge production.
The works are often made with translucent and transparent materials – glass, porous projection screens, ray-traced animations - in order to find ways to layer different epistemological systems and narratives.
Laitinen ́s works have been recently shown in the 21st Biennale of Sydney, 7th Bucharest Biennale, Screen City Biennale 2019 (Stavanger), SADE LA (Los Angeles), Amado Art Space (Seoul), Moving Image New York, A Tale of a Tub (Rotterdam), Art Sonje Center (Seoul), Helsinki Contemporary, Museum of Contemporary Art Kiasma, EMMA – Espoo Museum of Modern Art, MOCA Shanghai & Cinemateca do MAM Rio de Janeiro. He was awarded the Finnish Art Academy Award in 2013. His works are represented in collections such as Museum of Contemporary Art Kiasma, EMMA Espoo Museum of Modern Art, Jenny and Antti Wihuri Foundation.