Helsinki Contemporary at CHART DE-CENTRED
07.06.2020
Helsinki Contemporary has the pleasure to present at CHART Art Fair 2020 De-Centred edition a duo of works by Rauha Mäkilä and Camilla Vuorenmaa.
The presentation will be on view at the gallery showroom from August 28 to August 30.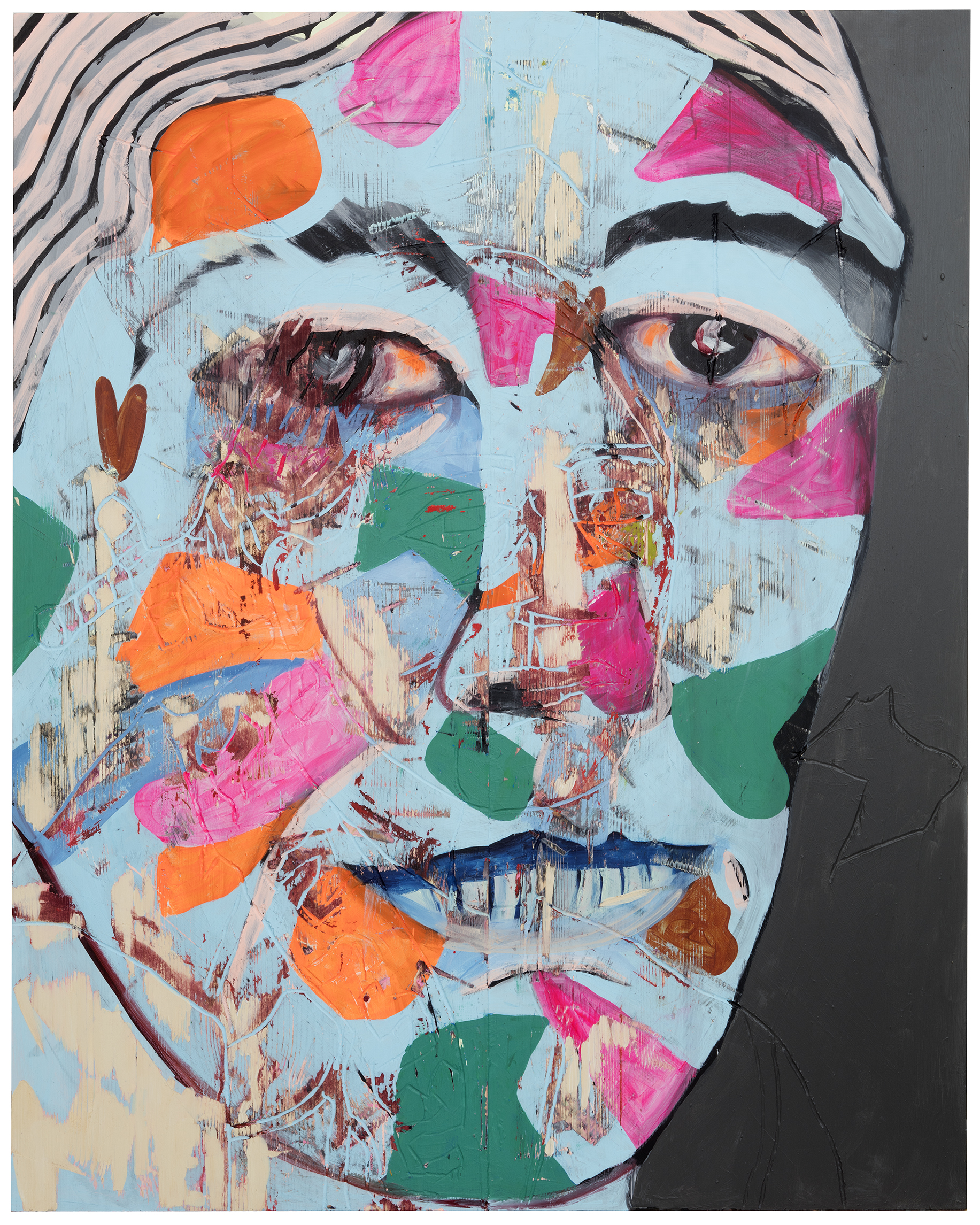 Arttwork: Camilla Vuorenmaa
Phoo: Jussi Tiainen

Rauha Mäkilä and Camilla Vuorenmaa are of the same generation and have studied together at the Finnish Academy of Fine Arts. The artists both examine themes surrounding the questions of humanity, and what it means to be human, both in relation to the everyday and the otherworldly. They both work in figurative painting, but with different starting points.
Mäkilä departs from everyday situations and popular culture imagery. Most of the time her bright paintings feature a human figure, may it be a portrait of her daughter or one of Frank Ocean, or something more ambivalent. Mäkilä's hectic neon world has lately shifted towards earthier tones, revealing the themes – a more sombre mysticism of youth, the silent strength, and the vacillation between different roles. Lived everyday moments are interpreted in Mäkilä's works as candidly as children process life's essential questions in their play. In the new and recent body of work Mäkilä's palette has introduced hues of softer pink, mint greens and blues, and momentariness appears in the light and airy brush strokes.
Stories are the basis of Vuorenmaa's works, in which she depicts people and humanity. In her most recent body of work she has explored the Spiritualist movement and clairvoyance. The stories come to life through portraits, of humans but also animals. The characters – fierce, creepy, strange and mischievous – occupy the centre of the paintings. The figures are open to interpretation; we project our own imaginings into the picture and construct a story around it. In her practice Vuorenmaa challenges the physical and traditional boundaries of painting. Her carved wood paintings are hybrids of sculpture and painting that require time and physical strength to create. The style is rough and unvarnished, endowed with a playful decorativeness, the palette rich and striking.

CHART will show 100% women artists in a new de-centred art fair format taking place across the five Nordic capitals from 28 – 30 August 2020. The new format combines physical exhibitions and events with online activities.

Read more about CHART >>>