Heli Rekula's In Hemingway's Garden at Fotografisk Center
06.06.2014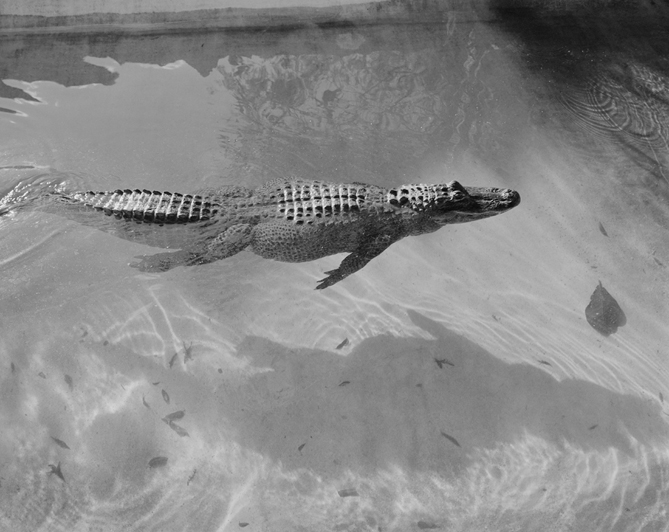 Heli Rekula,
Gator
, 2012, C-print diasec, 32 x 40 cm. Photo: Heli Rekula
Heli Rekula's exhibition
In Hemingway's Garden
opens at Fotografisk Center in Copenhagen, Denmark. The exhibition was first seen at Helsinki Contemporary in August 2013. Its starting point is at the garden in the Hemingway Home Museum in Key West, Florida. Rekula posits Ernest Hemingway (1899–1961), one of the icons of American literature, as the reference point for works through which she explores absence, the longing to be elsewhere, and the recognition of failure.
The exhibition is open 7.6.-17.8.2014.
Read more on
the exhibition.