Heli Rekula in group exhibition at KaviarFactory
29.04.2016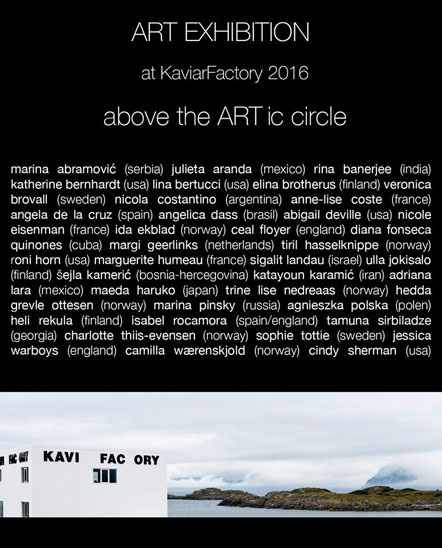 Heli Rekula participates in a group exhibition called Above the ART ic circle at KaviarFactory in Lofoten, Norway. The exhibition shows works by 39 female artists from 21 countries, among them Cindy Sherman and Marina Abramović. Behind the exhibition is Venke and Rolf Hoff, art enthusiasts and collectors, who has through the span of 30 years built up a large collection of Norwegian and international contemporary art. They organise one exhibition a year at KaviarFactory.

The exhibition is open 1 May – 31 August and after that by appointment.

Read more about KaviarFactory.