Heidi Lampenius x Helsinki Contemporary
18.11.2015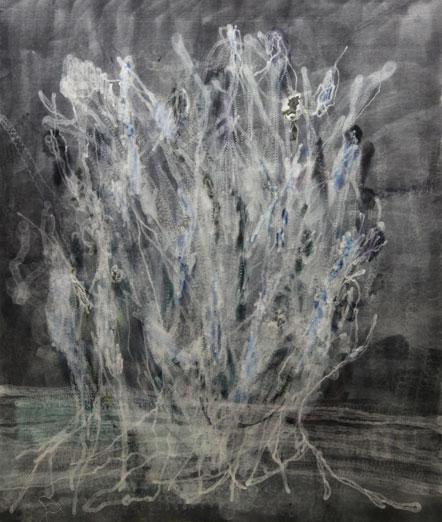 Heidi Lampenius: Roots, 2015, acrylic and ink on canvas, 200 x 170 cm
We are happy to announce a new collaboration with painter Heidi Lampenius. Her abstract works draw on subtle fragments of memory traces to trigger representations of places – the works function as a sort of archeology of memory. The poetic and powerful works are created with inks and acrylics on canvas, working the paint into the material which absorbs the colours. Her works have previously been shown at Helsinki Contemporary in the group exhibition Remain in Light in June 2015.
Heidi Lampenius (b. 1977) studied at the Finnish Academy of Fine Arts in Helsinki, graduating in 2011. She has participated in group shows in the Nordic countries and also Singapore, Taiwan and Italy. Her most recent solo exhibitions were held in Sinne in 2014 and in Galleria Huuto in 2015, both in Helsinki.
Read more about Heidi Lampenius on her artist profile and her website.