HC Editions presents new graphic works from familiar gallery artists
18.11.2019
Helsinki Contemporary is proud to introduce for the first time HC EDITIONS, a concept presenting new graphic works from familiar gallery artists.


Five gallery artists – Ville Andersson, Ilari Hautamäki, Rauha Mäkilä, Olli Piippo and Maiju Salmenkivi – have created works using serigraphy and linocut within the concept, that are recognizably entwined in each of the artists' earlier body of work.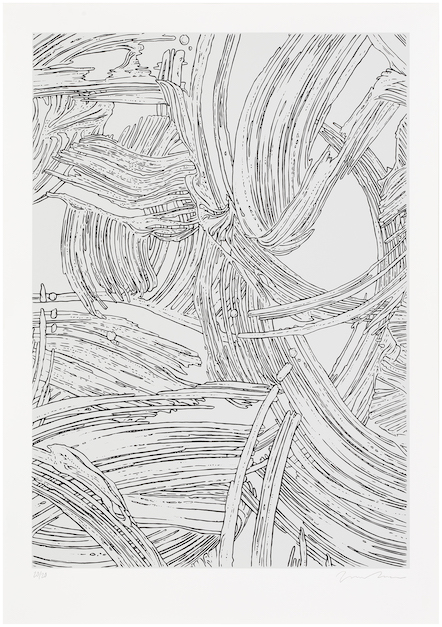 Ville Andersson: Splash I

Ville Andersson is a versatile artist, both in his use of different media and in his variety of styles. The starting points for his works can be found in a variety of sources, ranging from literature, theatre and art history to popular culture. Characteristic features of Andersson's aesthetic are allusiveness, richness of nuance, precision, understatement and ephemerality. Ville Andersson (b. 1986) graduated from the Finnish Academy of Fine Arts in the spring of 2012. Since then, he has shown in Finland, with touring solo exhibitions in Tammisaari, Loviisa and Vaasa and the Young Artist of the Year award exhibitions in Tampere Art Museum and in Turku at Aboa Vetus & Ars Nova. Andersson has also exhibited actively outside of Finland, e.g. in Tokyo at LOKO Gallery and Diesel Art Gallery and Germany at Salon Dahlmann, Samuelis Baumgarte Galerie and Museum Weserburg. He has shown at art fairs such as ARCOMadrid, Marker Art Fair and CHART Art Fair. In 2018 he was artist in residence at the Watermill Centre in New York. His works are represented in the central public collections in Finland such as the Saastamoinen Foundation, Museum of Contemporary Art Kiasma, Wihuri Foundation and Amos Rex.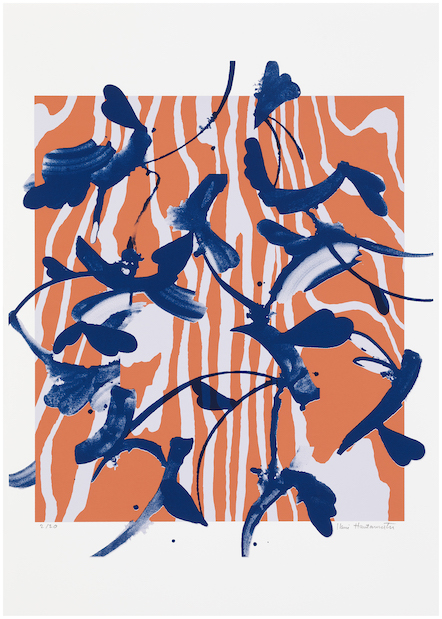 Ilari Hautamäki: Subtropic


Ilari Hautamäki (b. 1983) is a Helsinki based visual artist. He graduated from the Academy of Fine Arts, Helsinki, in 2011 and has since shown actively in solo and group exhibitions. His most recent sizeable solo exhibition was at the HAM Gallery, Helsinki, in 2017. His group exhibitions include those at Mänttä Art Festival, Hämeenlinna Art Museum, Jyväskylä Art Museum, and the Young Artists exhibition at Kunsthalle Helsinki. In 2018-2019, Hautamäki took part in The Touch exhibition series at Tornio Art Museum, Seinäjoki Art Hall and Pro Artibus' Sinne gallery in Helsinki. His works are represented in e.g. Helsinki Art Museum, HAM's collection, the Wihuri art collection.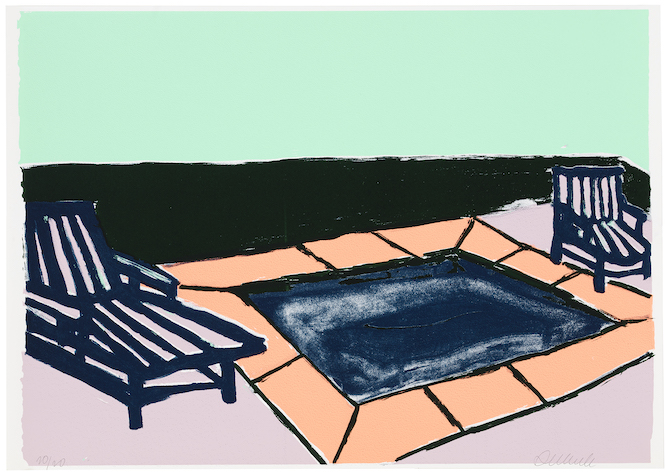 Rauha Mäkilä: Watching the Clouds Roll By III



Rauha Mäkilä's art has been influenced by popular and youth culture in all its diversity: by fashion and pop music. Her paintings are occasionally like images from music videos, with their bright colours and vibrant, glossy surfaces. But these images of fun and revelry involve more than just cool irony and critique, they also reveal the profound sincerity of their subjects, and an unreserved glorification of the joy of being young. Since graduating from the Finnish Academy of Fine Arts in 2007, Rauha Mäkilä's (b. 1980) works have appeared in numerous solo and collective exhibitions in Finland and abroad, including: the Munch Gallery, New York; Kemper Museum of Contemporary Art, Kansas City, USA; EMMA – Espoo Museum of Modern Art, Espoo, Finland; and Landskrona Museum, Sweden. Her works are included in major collections in Finland, e.g. the Saastamoinen Foundation, Wihuri Foundation, and Museum of Contemporary Art Kiasma.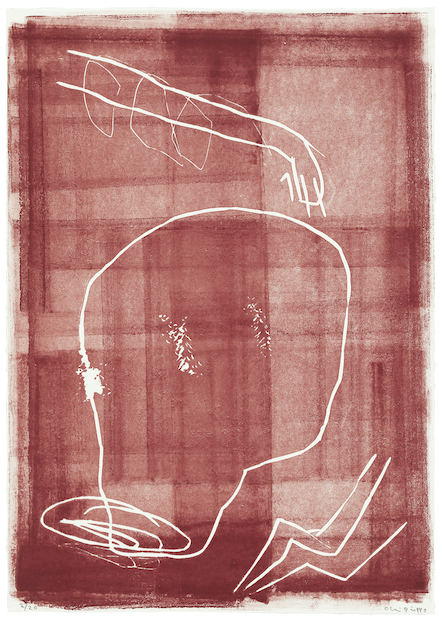 Olli Piippo: Maroon Figure


Olli Piippo's work is characterized by figurative elements that support a narrative, even if the pieces are mainly based on the experience evoked by the abstract expression. He bases his work on images that are both personal and found, true and generated by the imagination and memory. These are mixed together in the paintings, which play organically with representational and non-representational elements. Olli Piippo (b. 1980) lives and works in Helsinki and Berlin. Piippo's works have been shown in the Nordic countries and Europe, in Lachenmann Art in Konstanz and Kunstkraftwerk in Leipzig, Germany, and Gallery Thomassen in Gothenburg, Sweden. He is also known as the curator of Black Market, which organizes exhibition happenings and events. Art Slant listed him among the '15 international curators to watch' in 2015.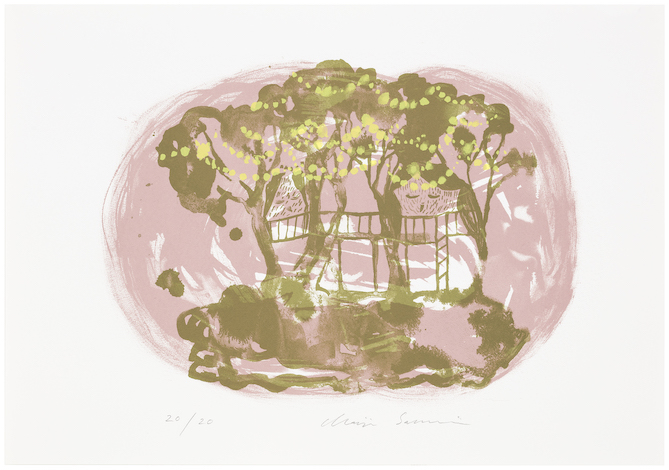 Maiju Salmenkivi: Night Lihgts


Fantasy meets reality in Maiju Salmenkivi's contemporary expressionistic landscapes. In her paintings strongly coloured skies and grounds are collading with anonymous human figures in urban settings. She uses daily observations, including global phenomenons from news imagery, as the pictorial starting point of her work. Maiju Salmenkivi (b. 1972) graduated from the Finnish Academy of Fine Arts (MFA) in 2003. Since then she has exhibited widely in solo and collective exhibitions in Finland and elsewhere in Europe. Her works are represented in Finland's leading collections, including those of EMMA – Espoo Museum of Modern Art, Museum of Contemporary Art Kiasma, and the Jenny and Antti Wihuri Foundation Art Collection.