Hans Rosenström's 'Jökulsárlón II' is the first artwork by a Finnish artist in Solomon R. Guggenheim's collection
11.01.2020
The Guggenheim Helsinki Supporting Foundation has donated
Hans Rosenström
's work
Jökulsárlón II
to the Solomon R. Guggenheim Foundation's collection.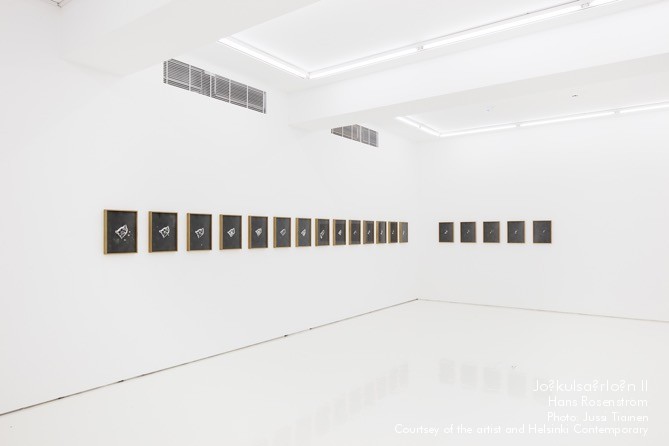 Jökulsárlón II
, chosen by the Solomon R. Guggenheim Foundation out of a group of options, is the first work by a Finnish artist in the collection. It consists of nineteen photograms and addresses the passing of time through the melting process of a piece of ice taken from the Icelandic glacier. The work combines the current themes of climate change to the concept of time through the fragility and beauty of nature.
"When handling the ice, that I had previously collected from the glacier, in the darkroom, I could not escape the thought that this fragile piece of ice carried within itself a longer period of time time than any of the devices I was using, or even the invention of itself, that made it possible to capture the images. It is exciting that a work formed out of this process now becomes a part of an important collection, where I hope it will live on for the future as a document of the critical time we are living in."
The Guggenheim Helsinki Supporting Foundation ended its operations at the end of the year 2019, and used its remaining assets to acquiring the work and inviting the curator of the
Solomon R. Guggenheim Museum
to a study tour in Finland.