Hans Rosenström's installation on West Metro's new station
13.09.2019
Hans Rosenström's light and sound installation 'Varjot veden pinnalla' is one of the five artworks to be created as part of the architecture of the new West Metro stations.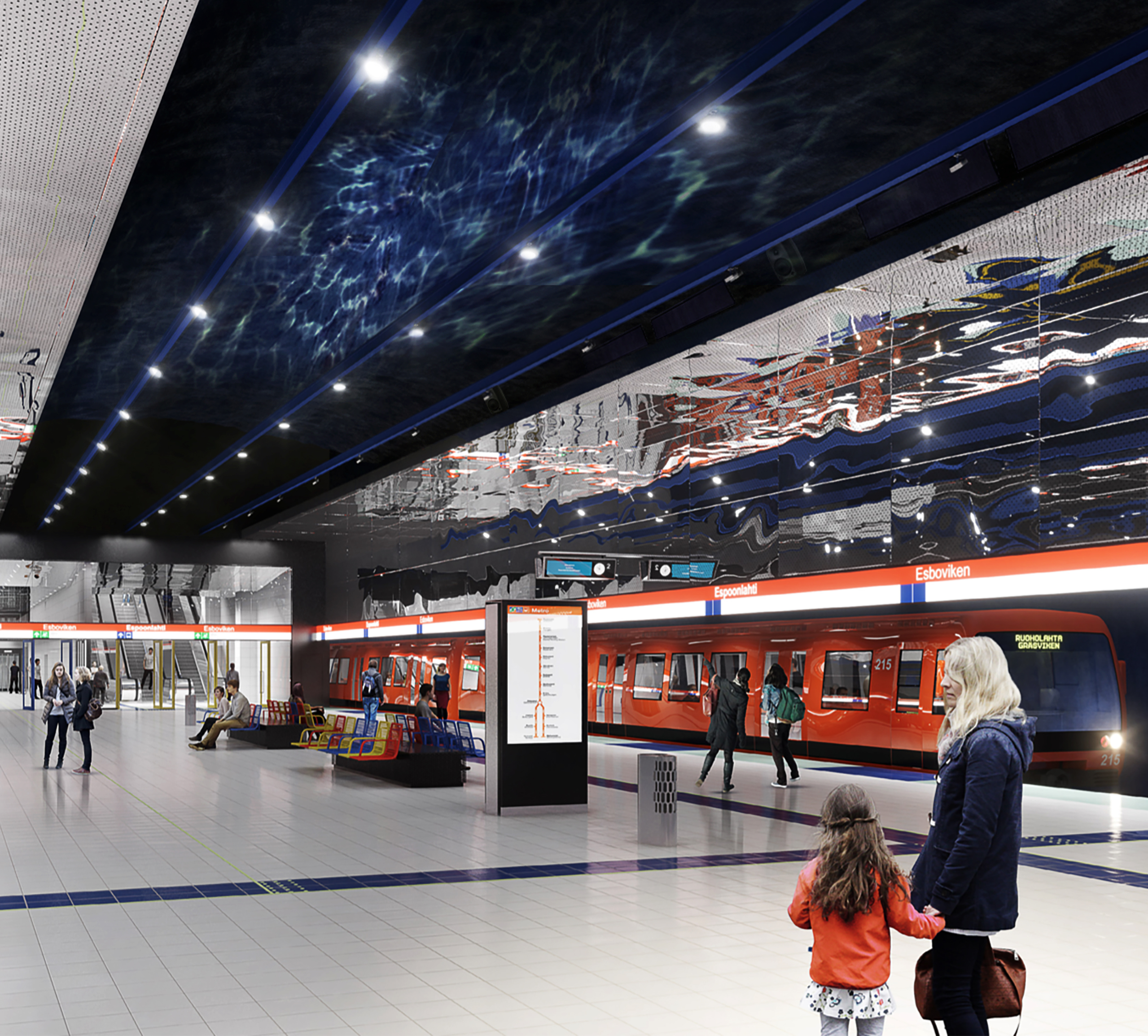 Rosenström has designed a meditative sound and light installation for the Espoonlahti station. The work will be comprised of a slowly moving light pattern, and an intimate and soothing humming sound. The light and sound in the work shift and change places, creating a new experience each time.
The selection of artworks has been made by a working group consisting of Pilvi Kalhama from EMMA – Espoo Museum of Modern, Susanna Tommila, Director of Culture at the City of Espoo, Arttu Suomalainen (PES-Architects), Petteri Littu and Juho Grönholm (ALA-Architects), Director of Architectural Design Mikko Piitulainen, Director of West Metro Ville Saksi and Head of Communications Satu Linkola. Visual artist Jaakko Niemelä is the art coordinator of the project.