Hans Rosenström in group show in crypt underneath St Mary Magdalene Church in Paddington, London
07.12.2016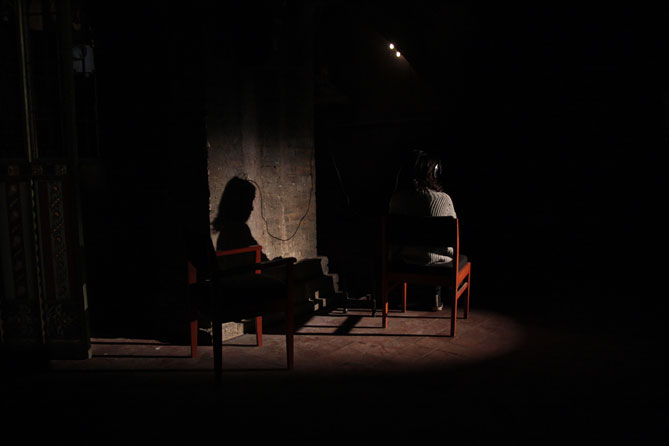 Hans Rosenström: Some Bodies Language (2016), sound installation, 4'33". Photo: Hans Rosenström


Hans Rosenström has created a new site-specific sound installation for a group exhibition Revive! in the crypt underneath St Mary Magdalene Church bult by Geaorge Edmund Street. The artists explore issues such as "ritual and spirituality, memory and presence, death and transfiguration and the notion of revivalism today in our post-Brexit Britain and post Trump victory." The participating artists consist –along with Rosentröm – of Pavel Pepperstein, STASIS, Adam Barker-Mill, NIklas Gustafson, Alan Magee, Jonathan McCree, Carolyn Barker-Mill, Col Self and Lucinda May.

Hans Rosenström's Some Bodies Language is a site-specific recording which plays on our perceptions of the space. The work is visually and audibly activated by the viewer and only exists in that moment. Through a perceptual experience of movement and rhythm, it weaves an invisible structure between the listener, the space and other presence.

The exhibition is curated by Galitzine Mackenzie, Sasha Galitzine and Olga Mackenzie, who usually curate group shows in venues not usually used for viewing art.

The exhibition is open 7–18 December 2016.

Read more about the exhibition.