Hans Rosenström has been awarded the State Prize for Media Art
24.11.2020
Hans Rosenström has been awarded the 2020 State Prize for Media Art.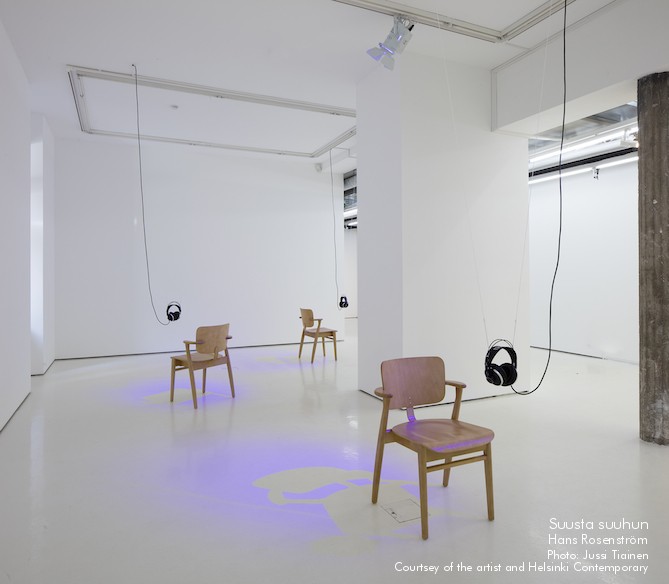 Arts Promotion Centre Finland's National Council for Media Art justifies its choice: ′′Visual artist Hans Rosenström (b. 1978) is a long standing auteur with a subtle yet powerful artistic language. He uses technology in an absolutely content-oriented way, combining spatiality and sound in a skillful and unique manner. Rosenström's open approach to different media and technical solutions is translated into holistic and aesthetically balanced artistic experiences. The power of Ronsenström's works, moving both in an intellectual and emotional way, has also been noticed internationally."


The National arts councils award 14 state prizes each year in the fields of architecture, cinema, the performing arts, literature, the visual arts, children's culture, media art, multidisciplinary art, design, music and photographic art.
You can currently experience Hans Rosenström's works at EMMA – Espoo Museum of Modern Art, as part of the 'Touch' exhibition and on the museum website. Rosenström's work 'Past All Concern' is available to view and purchase on Daata's initiative Galleries at Daata.
Rosenström is currently working on a light and sound installation on the new Espoonlahti metro station, as well as curating with Satu Herrala a collaborative project titled 'A I S T I T - coming to our senses' organised and commissioned by four Finnish Cultural Institutes (The Finnish Institute in London, Finnland-Institut in Deutschland, Finnish Cultural Institute for the Benelux and The Finnish Institute in France), to be realised in 2021.