Hannaleena Heiska and Minna Tervamäki at EMMA – Espoo Museum of Modern Art
03.11.2016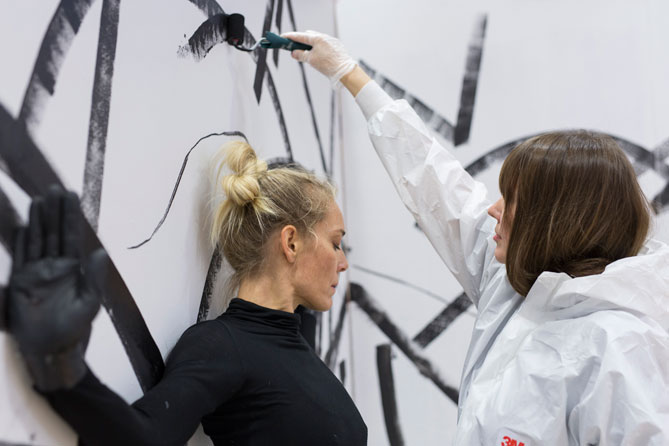 Photo: EMMA – Espoo Museum of Modern Art
Dance artist
Minna Tervamäki
and visual artist
Hannaleena Heiska
trace creativity in EMMA – Espoo Museum of Modern Art's exhibition
Touch
. The
Trace
performance is a collaboration between the two artists and creates a dialogue between visual art and dance.
Trace
consists of four independent scenes, that can also be seen as a process and continuum. Each performance lasts 30 minutes. Mark your calendars!
Schedule:
Fri 11 November 5.30 pm
Fri 18 November 5.30 pm
Sat 26 November 2 pm
Sun 27 November 2 pm
Hannaleena Heiska also participates in EMMA's 10 year anniversary exhibition
In Search of the Present
that runs until 8 January, 2017.
Read more about
the performance
.