Emma Ainala's museum solo is on view at Hyvinkää Art Museum
02.06.2020
Emma Ainala
's third museum solo exhibition,
B

itch, I'm a Dog Person
, is on view at Hyvinkää Art Museum until September 27.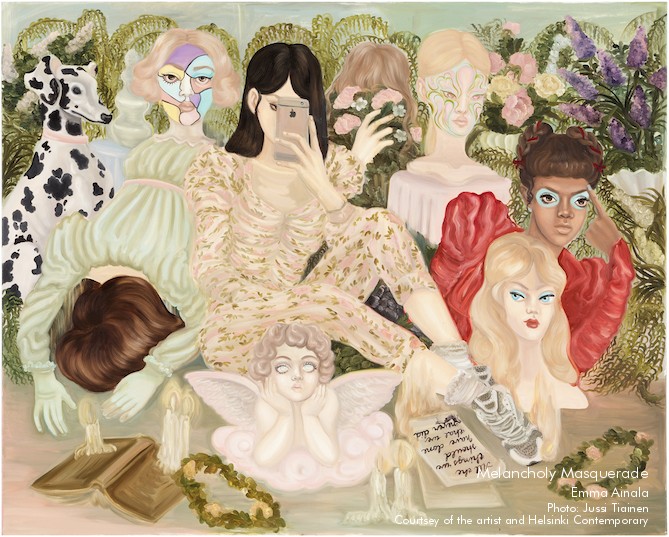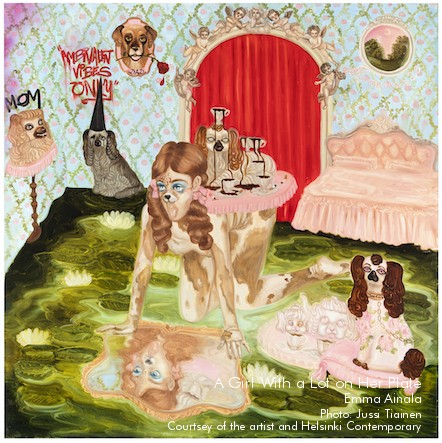 The exhibition, displayed at Hyvinkää Art Museum's Kaapo gallery features works that have not been exhibited before, oil paintings and ceramic sculptures that give the characters from the artist's paintings a three-dimensional form in the middle of the exhibition hall.
Emma Ainala's detailed and rich paintings are brimming with references to pop culture, the world of social media and art history. Ainala's works of art combine candy colours with earthy tones, and their topics strike a balance between beauty and terror.