Emma Ainala's extensive solo in Mikkeli Art Museum
22.02.2017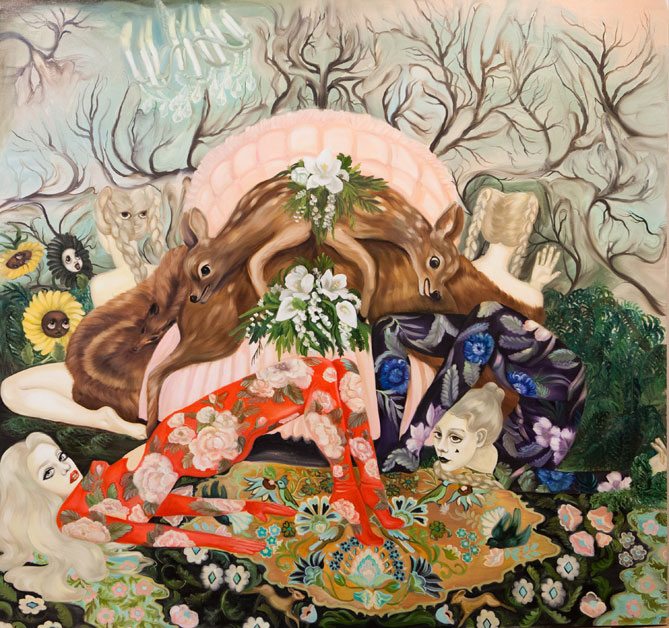 Emma Ainala:
Detachment Plateau
, 2017, oil on canvas, 195 x 185 cm. Image: Laura Happonen.
Emma Ainala's extensive solo exhibition Candy Crush Saga opens the exhibition year in Mikkeli Art Museum. The exhibition consists of dreamlike paintings, some of them seen in Helsinki Contemporary in Ainala's exhibition Sensual World and some completely new. Her paintings carry references to both popular culture, art history and mythology.

"My paintings continue in a contradictory world of bittersweet dreams and fool's paradises rippling like a mirage. Many find a distressing atmosphere in my paintings, but for me they represent more of a melancholy solace," says Ainala.

The exhibition is open 24 February – 21 May, 2017.

Read more about the exhibition (in Finnish).