Emma Ainala x Helsinki Contemporary
05.05.2015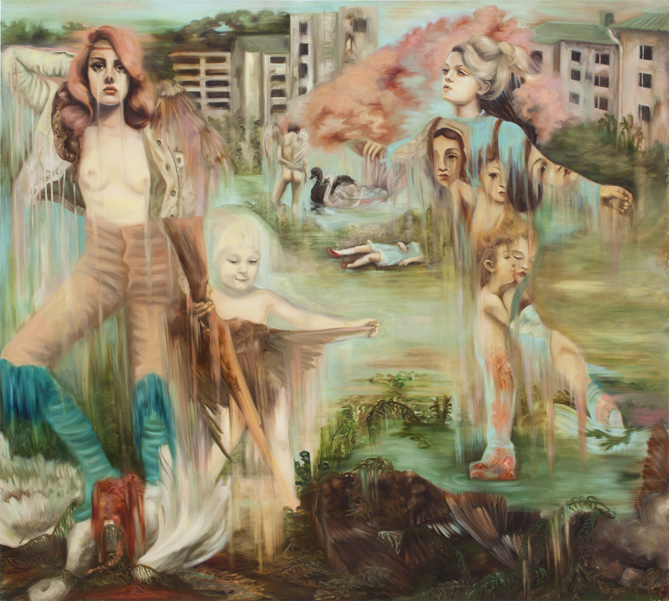 Emma Ainala, Final Fantasy, 2014, oil on canvas, 167 x 189 cm, photo: Jussi Tiainen
Helsinki Contemporary is delighted to announce a new collaboration with painter Emma Ainala. Ainala (b. 1989, Helsinki) is known for her rich, fantasylike figurative paintings that relate both to art history and contemporary popular culture. The artist's first solo exhibition at the gallery is scheduled for 2016.
Emma Ainala lives and works in Savonlinna. She graduated from the Finnish Academy of Fine Arts in 2013. Ainala's solo exhibitions have been seen for example at Galleria Huuto on Jätkäsaari in 2014, at Hasan & Partners in 2013. She participated in the Young Artists 2013 group show in Kunsthalle Helsinki and Time that Remains group exhibition at Helsinki Contemporary in 2014.
Read more about Ainala.