Camilla Vuorenmaa's solo exhibition at Joensuu Art Museum runs through August 29
06.05.2021
Camilla Vuorenmaa
's exhibition
Observers of the Spirits
at Joensuu At Museum is now open and runs through August 29.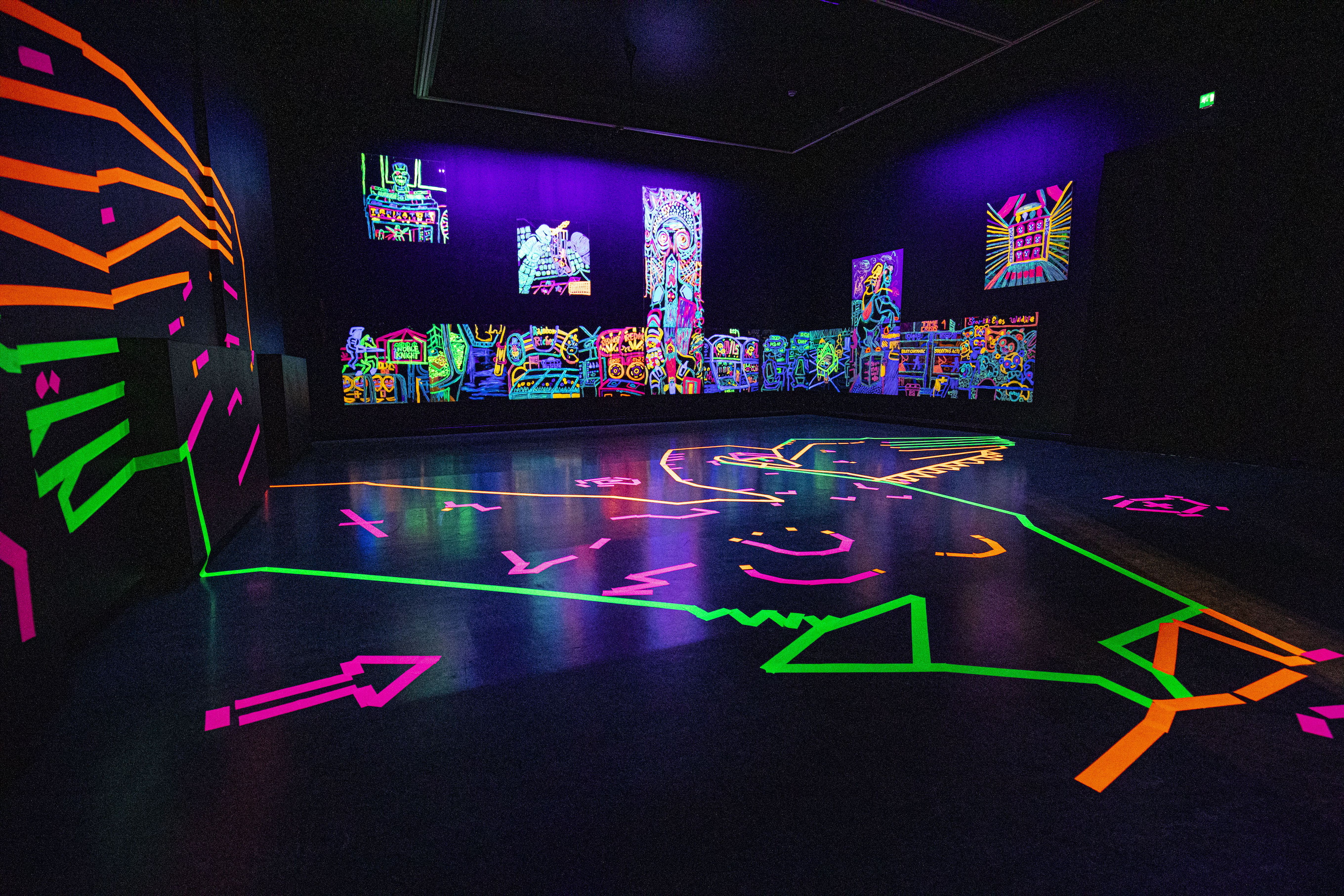 The extensive solo exhibition consists of works created by painting and carving on wood from 2016 to 2020, as well as an installation created with uv-paint, and sound works. The exhibition runs through August 28.
Read more >>>
At the heart of the exhibition are questions of a human need to connect with spiritual beings and the afterlife. The idea for the exhibition began forming in 2018, when Vuorenmaa started studying the history of the spiritualist movement.
In 2019, the artist applied for a residency in New York, home to one of the world's largest spiritualist centers. There, as well as elsewhere in the United States, she interviewed mediums and people in other professions, asking them questions about the spirit world and the future. The sound works in the exhibition, Meeting the Spirits, Flesh and Bones, and About the Future, are based on these interviews.
The spiritualist movement is also closely related to the development of abstract art, as the artists operating within the movement sought to connect with the world of spirits through their works. The exhibition also features a portrait of the visual artist Hilma af Klint, who is considered one of the first artists to take art in the direction of more abstract expression.