Ars Fennica exhibition opens in Kiasma
09.10.2017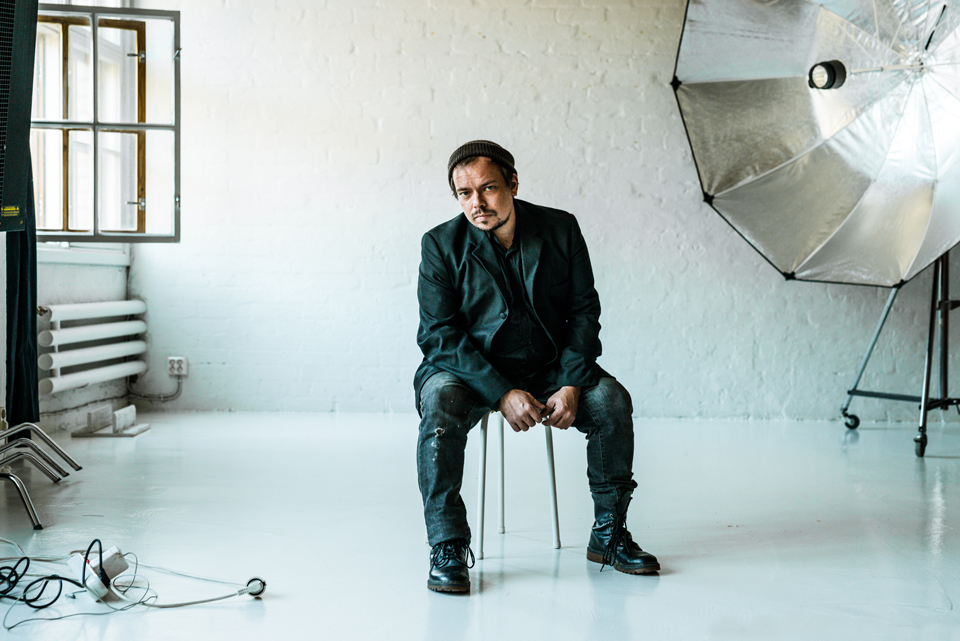 Perttu Saksa. Photo: Veikko Kähkönen
Photographer
Perttu Saksa
(b. 1977) is a candidate for the prestigious
Ars Fennica Award 2017
. Other candidates for the Award are
Maija Blåfield
,
Pekka & Teija Isorättyä
,
Kari Vehosalo
and
Camilla Vuorenmaa
. A joint exhibition of their work will be presented at Kiasma Museum of Contemporary Art in Helsinki, from 13 October, 2017 to 18 February, 2018. A related web publication will be released in conjunction with the exhibition.
Saksa constructs images that highlight the tension between the subject and its representation. His art reflects on the relationship between humans and other species and how people exploit and extract material gain from non-human species. By foregrounding the familiarity yet foreignness of animals, he also reflects on our mode of being in the world and our manner of confronting otherness.
In his recent work to be seen in the Ars Fennica exhibition, Saksa examines portraiture from the viewpoint of animals. Contrary to human portraits, an animal's identity or essence cannot be captured in a picture of its face. An animal's identity resides in its all-pervasive corporeality and physicality and its particular mode of being in the world.
Read more about Saksa's recent work in Timo Valjakka's
text
.
The Ars Fennica is an internationally respected award and the biggest Finnish prize for visual art. The Ars Fennica Award is valued at 40.000 €. The winner will be chosen by
Beatrix Ruf
, the Director of Stedelijk Museum Amsterdam.