Anna Retulainen's paintings the first contemporary artworks at the Finnish Presidential Palace
30.11.2018
ANNA RETULAINEN'S PAINTINGS AT THE FINNISH PRESIDENTIAL PALACE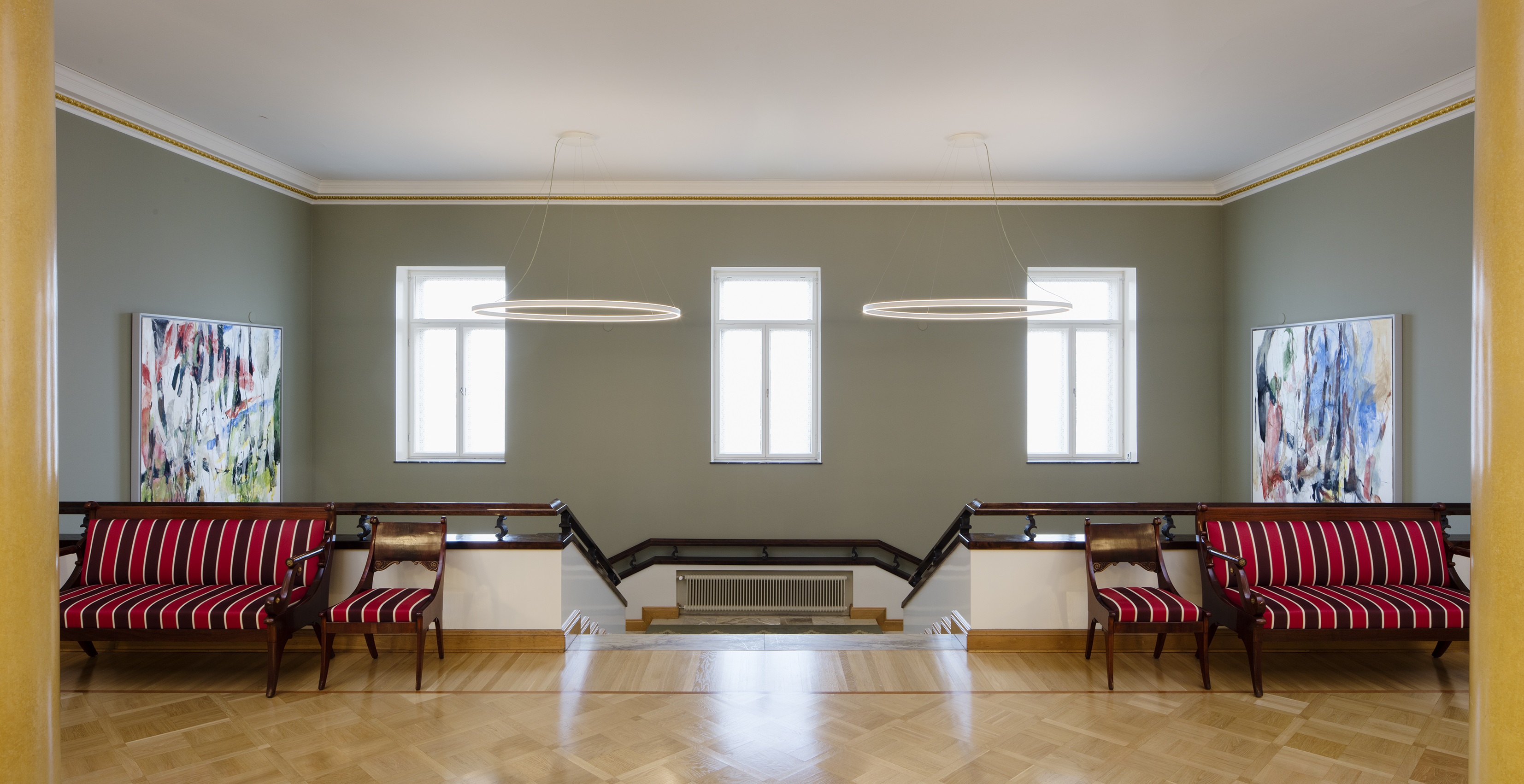 The first contemporary artworks of the Finnish Presidential Palace are
Anna Retulainen
's paintings
Polku, lehto
and
Polku, kallio
.
The Alfred Kordelin Foundation will deposit the two works in the Palace, and they will be situated in the monumental stairway on Mariankatu's side of the building and unites the stairway built in the 1930s to the part of the building built in 1907 to form an interesting visual whole.
Kaksi polkua
consists of two large oil paintings, situates at opposites sides of the stairway. The works are in a dynamic dialogue with each other, and convey the experience of moving in nature; of immersing into it.
"The Finnish identity is strongly built on nature and the values arising from it. The Presidential Palace stands in the middle of the rockiest Helsinki. 'Kaksi polkua' bring to the Palace a reminder of the Finnish landscape and the values associated with the seasons", Retulainen describes the paintings.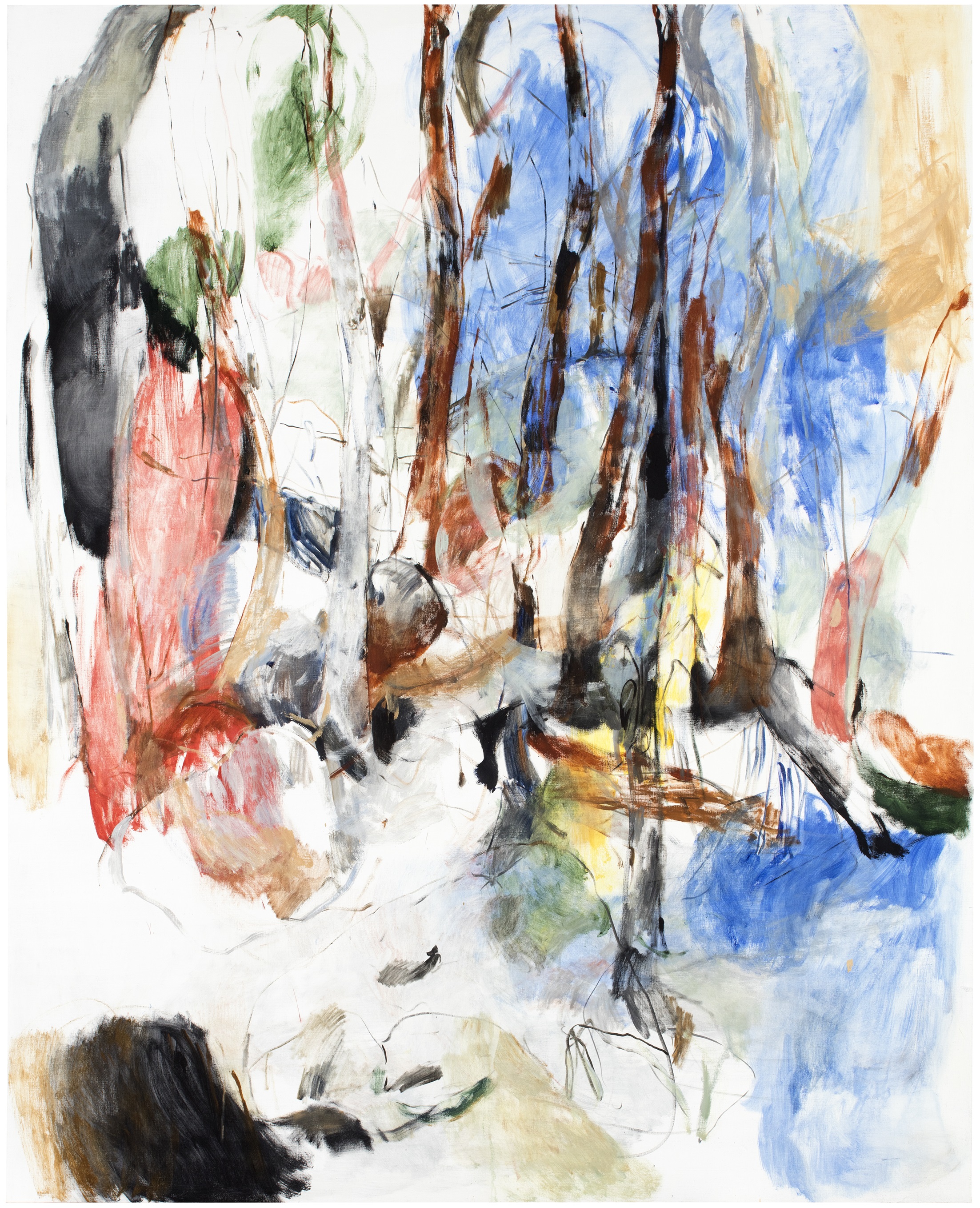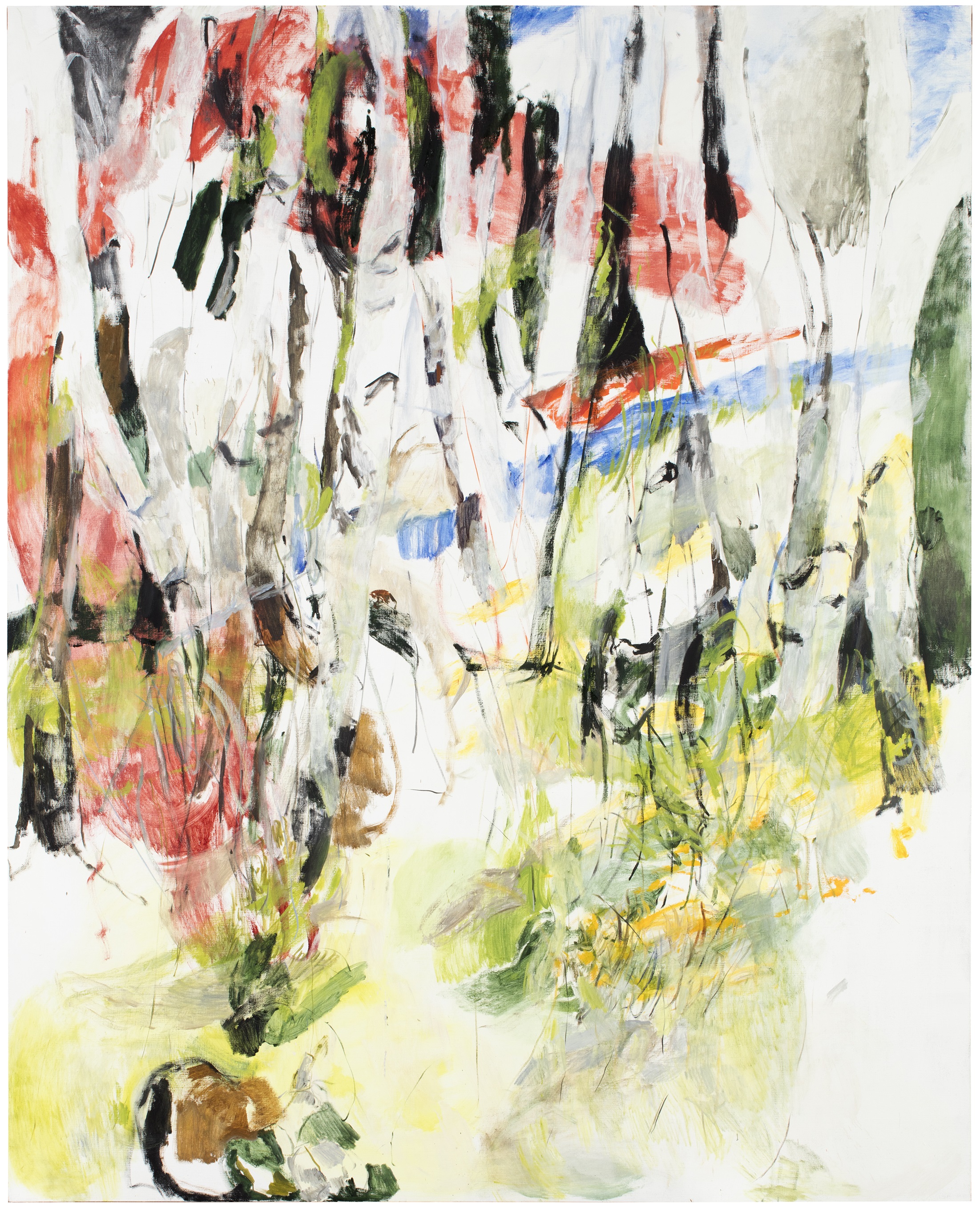 Anna Retulainen: Polku, lehto (2018) Photo: Jussi Tiainen
Anna Retulainen: Polku, kallio (2018) Photo: Jussi Tiainen