Group exhibition
Valon voimaa // Remain in Light
5.6.-28.6.2015
Helsinki Contemporary ends its spring season with a collective exhibition curated by Mika Hannula: Valon voimaa // Remain in Light. This brings together major figures from different generations in contemporary painting, who each represent a different approach to painting. This cohort of artists are offering viewers new works produced specifically for the exhibition.
The exhibition focuses on a key aspect of the artistic working process: hope – the hope of finding a way to continue, of keeping moving, of doing and acting. What is the power and the light that makes you carry on working and seeking a way forwards? Where do you find the light necessary for the working process – the symbol of hope and continuity?
The second part of the exhibition title is a direct quotation from the 1980 Talking Heads album Remain in Light. This record produced by Brian Eno symbolizes the way that the heat and the movement of things can be combined so as to keep it all together and generate a flow, impetus and warmth.
Birgir Snæbjörn Birgisson (b. 1966) is an Icelandic artist who graduated at the start of the 1990s, having studied art in Reykjavík and Strasbourg. Blondes have been a recurrent theme for more than a decade. His works investigate depictions of blondes in our cultural environment.
Eeva-Riitta Eerola (b. 1980) studied art in Helsinki and Paris. Her works deal with perception and observation, and investigate how we experience and understand images. She expresses herself in the form of a dialogue between figurative and abstract, landscape and detail.
Jukka Korkeila (b. 1968) is one of Finland's leading painters, who acquired his education in Helsinki and Berlin. He is known for boldly breaking the boundaries of both pictorial content and painting traditions. In his recent works multilayering and recycling of images and text serve as accentuated elements.
Heidi Lampenius (b. 1977) studied art in Helsinki. Her abstract works draw us into faint memory impressions, in order to trigger recollections or representations of places. When she is working, she tries to obliterate the traces of the painting event from the work, seeking an emptiness that will hold the painting together and create a coherent surface, place or memory. Thus, the focus of the work frequently extends far beyond the canvas.
Anna Retulainen (b. 1969) is classed among Finland's front-rank artists. In her working process she deals with conventions and perceptions in painting. Retulainen's paintings consist of details from everyday life, journeys, or masterpieces from art history. For her, drawing is a way of life and a way of creating memory impressions that help the paintings to come into being.
Henry Wuorila-Stenberg (b. 1949) is a key figure in Finnish contemporary art. His works deal with the basic questions of life, death, hope, love and sexuality. Wuorila-Stenberg's artworks can be divided up into different periods, each of which is associated with a characteristic style and specific subjects. Recently, he has been producing small-scale works on paper.
Helsinki Contemporaryn kevätkauden päättää Mika Hannulan kuratoima ryhmänäyttely Valon voimaa // Remain in Light. Näyttely tuo yhteen nykymaalauksen eri sukupolvien keskeisiä tekijöitä, jotka edustavat erilaisia lähestymistapoja maalaamiseen. Tekijäkaarti tarjoaa katsojille uusia, näyttelyä varten tuotettuja teoksia.
Ryhmänäyttely keskittyy olennaiseen kysymykseen taiteellisessa työskentelyssä: toivoon – siitä miten jatkaa, pysyä liikkeessä, tehdä ja toimia. Mikä on se voima ja valo, joka saa jatkamaan työskentelyä ja pyrkimään eteenpäin? Mistä löytyy työskentelyyn tarvittava valo – toivon ja jatkumon symboli?
Näyttelyn nimen toinen osa on suora lainaus Talking Heads -yhtyeen vuonna 1980 julkaistusta albumista Remain in Light. Tämä Brian Enon tuottama levy on symboli siitä, miten asioiden lämpö ja liike saadaan yhteen tavalla, joka pitää koossa ja antaa virtaa, virikettä ja lämpöä.
Birgir Snæbjörn Birgisson (s. 1966) on islantilainen taiteilja, joka on valmistunut 1990-luvun alussa opiskeltuaan taidetta Reykjavíkissä ja Strasbourgissa. Blondit ovat toistuneet teemana hänen töissään yli vuosikymmenen. Hän tutkii töissään blondien kuvauksia kulttuurisessa ympäristössämme.
Eeva-Riitta Eerola (s. 1980) on opiskellut taidetta Helsingissä ja Pariisissa. Hän käsittelee töissään havaitsemista ja havaintoa, ja tutkii miten koemme ja ymmärrämme kuvia. Hänen ilmaisunsa on vuoropuhelua figuratiivisen ja abstraktin, maiseman ja yksityiskohdan välillä.
Jukka Korkeila (s. 1968) on Suomen johtavia maalareita, joka on saanut koulutuksensa Helsingissä ja Berliinissä. Korkeila tunnetaan niin kuvasisältöjen kuin maalausperinteiden rohkeasta rajojen rikkomisesta. Hänen viimeaikaisissa töissään kuvien ja tekstin kerroksellisuus ja kierrätys toimivat korostuneina elementteinä.
Heidi Lampenius (s. 1977) on opiskellut taidetta Helsingissä. Hänen abstraktit työnsä vetoavat heikkoihin muistijälkiin laukaistaakseen muistoja tai representaatioita paikoista. Työskentelyssään hän pyrkii poistamaan maalaustapahtuman jäljet teoksesta etsien tyhjyyttä, joka pitää maalauksen koossa ja luo ehjän pinnan, paikan tai muiston. Työn fokus ulottuu näin ollen usein kauas kankaan taakse.
Anna Retulainen (s. 1969) lukeutuu Suomen eturivin taiteilijoihin. Työskentelyssään hän käsittelee maalauksen konventioita ja havaintoja. Retulaisen maalaukset koostuvat yksityiskohdista jokapäiväisestä elämästä, matkoilta tai taidehistoriallisista mestariteoksista. Hänelle piirtäminen on elämäntapa ja tapa luoda muistijälkiä, joiden avulla maalaukset syntyvät.
Henry Wuorila-Stenberg (s. 1949) on keskeinen taiteilija suomalaisessa nykytaiteessa. Hän käsittelee töissään elämän peruskysymyksiä, kuolemaa, toivoa, rakkautta ja seksuaalisuutta. Wuorila-Stenbergin työt voidaan jakaa eri jaksoihin, joista jokaiseen liittyy tunnuksenomainen tyyli ja tietyt aiheet. Viimeaikoina häneltä on nähty pienikokoisia paperille tehtyjä töitä.
Helsinki Contemporarys vårsäsong avslutas med grupputställningen Valon voimaa // Remain in Light, kuraterad av Mika Hannula. Utställningen sammanför centrala konstnärer från olika generationer inom samtidsmåleriet, konstnärer som samtidigt representerar olika infallsvinklar till måleriet. Alla ställer ut nya, till denna grupputställning gjorda verk.
Utställningen fokuserar på en fråga som är väsentlig i allt konstnärligt arbete: hoppet – hur man fortsätter, håller sig i rörelse, ser och gör. Vilken är den kraft och det ljus som får oss att fortsätta att arbeta och sträva framåt? Var finna det ljus som arbetet kräver – hoppets och kontinuitetens symbol?
Det andra ledet i utställningens namn är hämtat från bandet Talking Heads album från 1980 med samma namn: Remain in Light. Skivan, producerad av Brian Eno, är en symbol för hur värme och rörelse kan förenas så att de bildar en sammanhållande kraft som ger ström, impulser och värme.
Birgir Snæbjörn Birgisson (f. 1966) är en isländsk konstnär som i början av 1990-talet slutförde sina konststudier i Reykjavík och Strasbourg. Blondiner har under mer än ett decennium varit ett återkommande tema i hans verk som utforskar hur blondiner skildras i vår kulturella miljö.
Eeva-Riitta Eerola (f. 1980) har studerat konst i Helsingfors och Paris. I sina verk behandlar hon iakttagande och iakttagelser, hur vi upplever och uppfattar bilder. Hon uttrycker sig genom en dialog mellan det figurativa och det abstrakta, mellan landskapet och detaljen.
Jukka Korkeila (f. 1968), en av de ledande konstnärerna i Finland, är utbildad i Helsingfors och Berlin. Korkeila är känd både för själva bildernas innehåll och för sitt djärva sätt att spränga måleritraditionernas gränser. Under den senaste tiden har han arbetat med bilder och text som han både varvar om varandra och återanvänder.
Heidi Lampenius (f. 1977) har studerat konst i Helsingfors. Hennes abstrakta verk appellerar till svaga minnesspår för att framkalla hågkomster eller representationer av platser. I sitt konstnärliga arbete vill hon avlägsna spåren av själva måleriprocessen för att finna en tomhet som håller ihop målningen och skapar en hel och obruten yta, plats eller hågkomst. Verkets fokus ligger därför ofta långt bakom själva duken.
Anna Retulainen (f. 1969) är en av Finlands främsta konstnärer. I sin konst behandlar hon måleriets konventioner och iakttagelser. Retulainens målningar består av detaljer från det dagliga livet, från resor eller från konsthistoriska mästerverk. Att teckna är för henne en livsstil och ett sätt att skapa minnesspår med vilkas hjälp målningarna föds.
Henry Wuorila-Stenberg (f. 1949) är en centralgestalt inom den finländska samtidskonsten. I sina verk behandlar han livets grundläggande frågor: död, hopp, kärlek och sexualitet. Wuorila-Stenbergs verk kan indelas i olika perioder, var och en med en karakteristisk stil och vissa motiv. Under den senaste tiden har han gjort verk på papper i mindre format.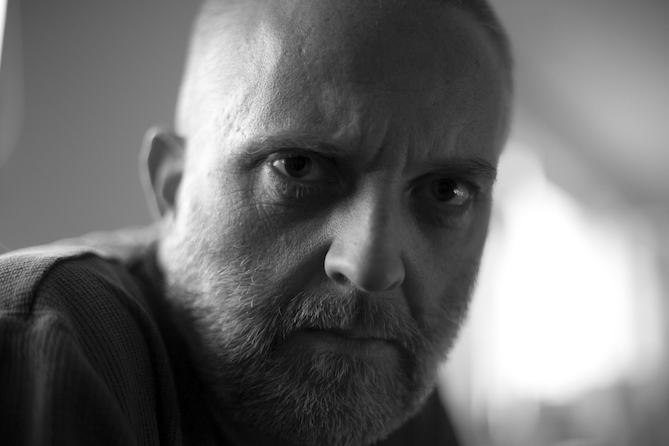 Birgir Snæbjörn Birgisson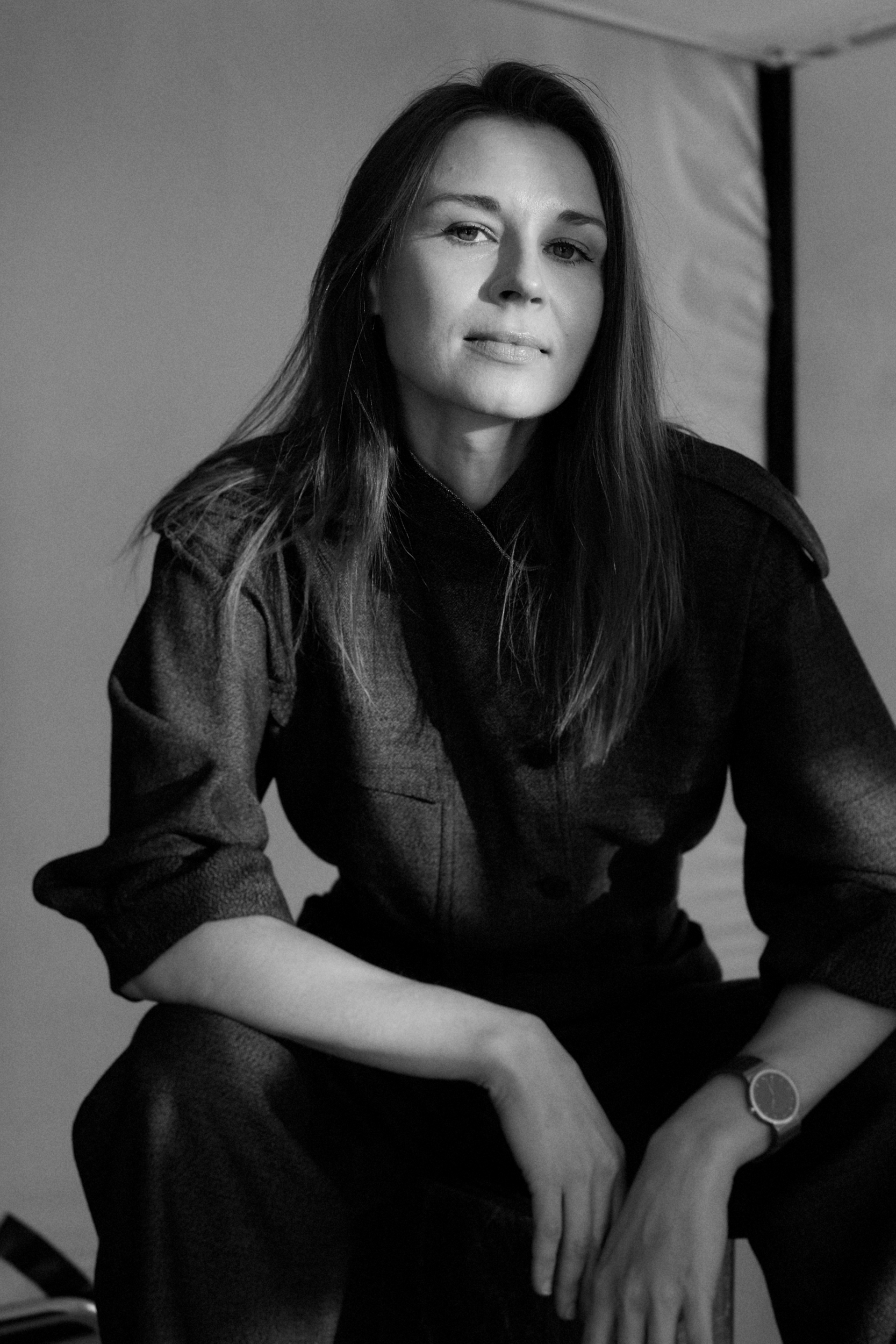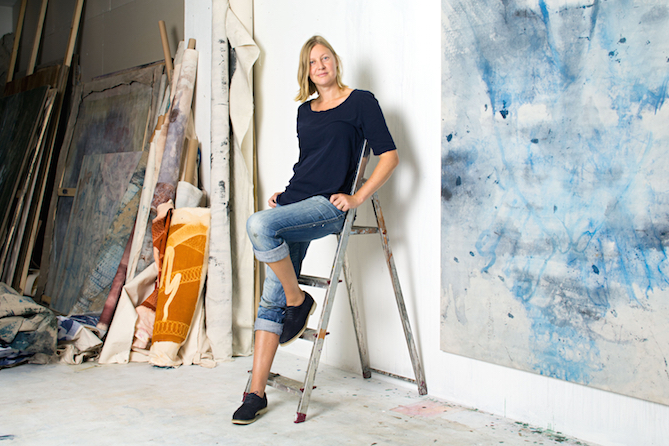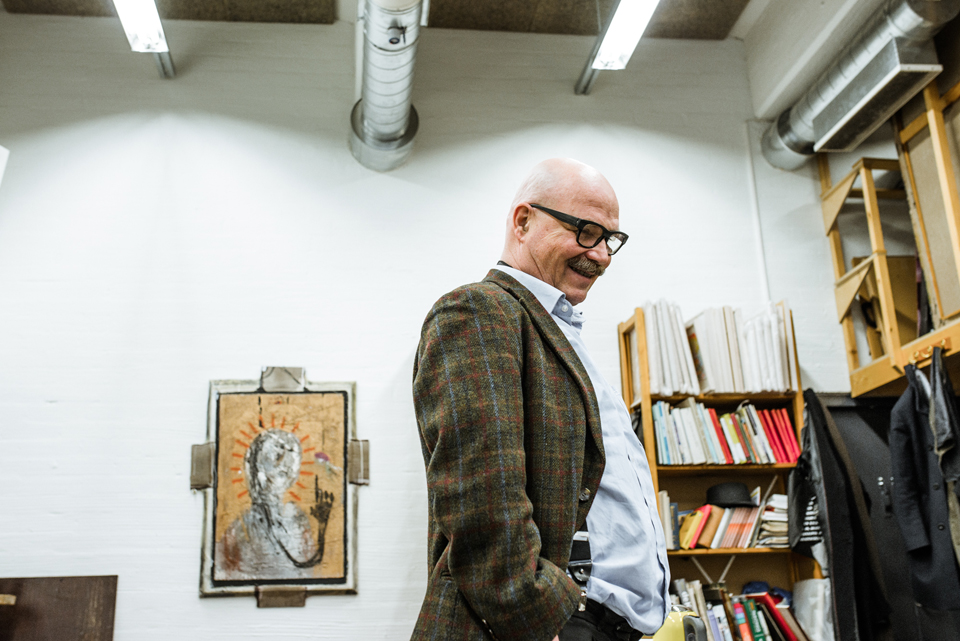 Henry Wuorila-Stenberg