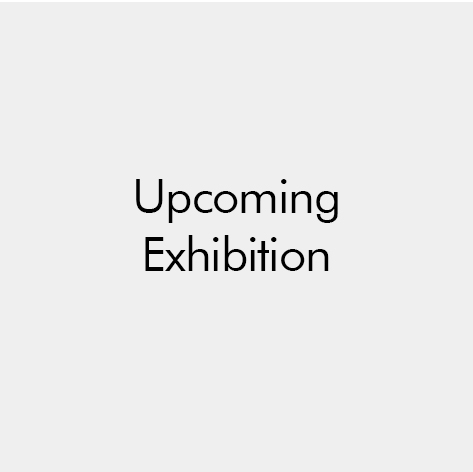 Ilari Hautamäki brings a joyful, colourful exhibition to the middle of the spring. Organic and geometrical elements, the abstract and the figurative, are in discussion in the paintings in a recognisable manner. The inner tension of the works is born in the dialogue. Images disintegrate only to become whole again in the act of painting. The exhibition consists of works on both paper and canvas, with depths of warm and cold tones alternating in them.
Ilari Hautamäki (b. 1983) is a Helsinki based visual artist. He graduated from the Academy of Fine Arts, Helsinki, in 2011 and has since shown actively in solo and group exhibitions. His solo exhibition Indoor Fireworks was seen at Helsinki Contemporary in 2019. A sizeable solo exhibition at the HAM Gallery, Helsinki, took place in 2017. His group exhibitions include those at Mänttä Art Festival, Hämeenlinna Art Museum, Jyväskylä Art Museum, and the Young Artists exhibition at Kunsthalle Helsinki. In 2018-2019, Hautamäki took part in The Touch exhibition series at Tornio Art Museum, Seinäjoki Art Hall and Pro Artibus' Sinne gallery in Helsinki. His works are represented in Helsinki Art Museum HAM's collection, Jenny and Antti Wihuri art collection, Hämeenlinna Art Museum's collection and elsewhere.
Ilari Hautamäki
tuo keskelle kevättä elämäniloisen, värikylläisen näyttelykokonaisuuden. Taiteilijalle tuttuun tapaan maalausten muotokielessä keskustelevat orgaaniset ja geometriset elementit, esittävä ja abstrakti. Vuoropuhelussa muodostuu teosten sisäinen jännite, kuvat hajoavat tullakseen yhteen maalauksen tapahtumassa. Näyttelyssä nähdään niin kankaalle kuin paperillekin toteutettuja teoksia, joiden värimaailmoissa vuorottelevat kylmien ja lämpimien sävyjen syvyydet.
Ilari Hautamäki
(s. 1983) on helsinkiläinen kuvataiteilija. Hän valmistui Kuvataideakatemiasta 2011 ja on sen jälkeen esiintynyt aktiivisesti ryhmä- ja yksityisnäyttelyissä, muun muassa HAM-galleriassa vuonna 2017. Ryhmänäyttelyitä on ollut mm. Mäntän kuvataideviikoilla Mäntässä, Hämeenlinnan taidemuseossa, Jyväskylän taidemuseossa sekä Nuorten näyttely Helsingin Taidehallissa. Vuosina 2018-2019 Hautamäki oli mukana
Kosketus
-näyttelysarjassa Tornion taidemuseossa, Seinäjoen taidehallissa ja Pro Artibuksen Sinnessä Helsingissä. Hänen teoksiaan on edustettuna mm. HAM – Helsingin taidemuseon, Hämeenlinnan taidemuseon, HUSin ja Jenny ja Antti Wihurin rahaston kokoelmissa.